Regular price
₹549.99INR
Sale price
₹449.99INR
Unit price
per
Sale
Sold out
Experience the harmonious blend of Soothing Rose Green Tea. This unique infusion combines the delicate notes of mulethi (licorice root) with the invigorating touch of peppermint, creating a tea that soothes the senses and refreshes the palate. Indulge in this delightful brew to unwind and rejuvenate after a long day.
The gentle aroma of mulethi and the refreshing flavor of peppermint complement each other perfectly, resulting in a tea that offers a truly calming experience. The enchanting rose color adds a touch of elegance to any modern kitchen. It's an excellent choice for tea-time occasions, leaving your guests enamored by the delightful flavors and soothing qualities of this tea.
How to Brew Perfect Green Tea: A Step-by-Step Guide
Ingredients:
240 ml water
2 tbsp or 10 grams of green tea leaves
2 tbsp lemon / honey(adjust as per sweetness preference)
Instructions (2 cups):
Boil fresh water to 80°C to 85°C (176°F to 185°F).
Place a disposable tea bag or infuser with 1 teaspoon (5 grams) of loose green tea leaves per 240ml cup in your teapot or teacup.
Pour hot water over the tea bag or infuser.
Steep for 2 to 3 minutes.
Remove the tea bag or infuser and enjoy your perfectly brewed green tea!
Pack used in the video is a sample pack of size 10 grams.
Benefits

- Anti Inflammatory
- Helps in Arthritis
- Helps in Skin aging, reduces stomach fat
Share
View full details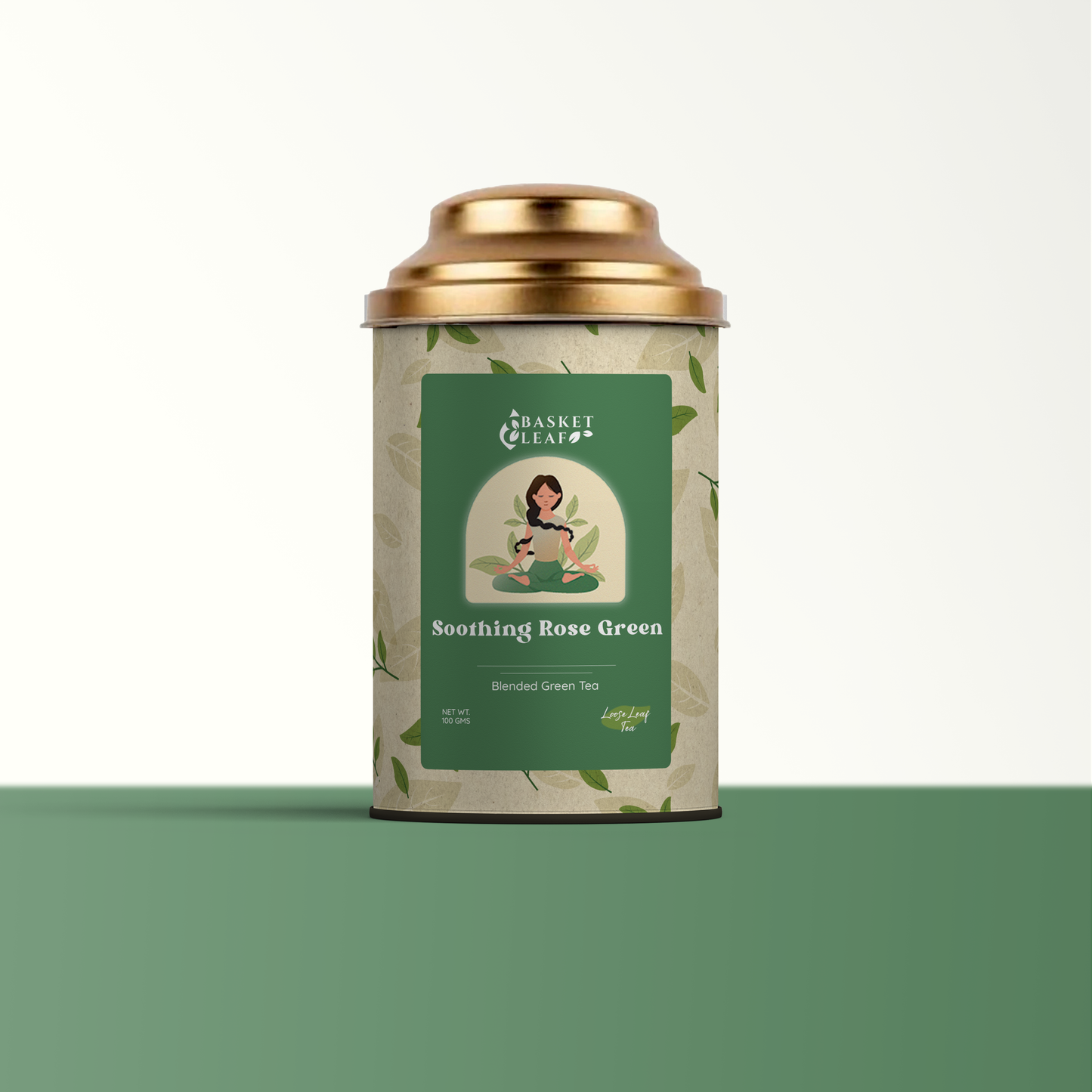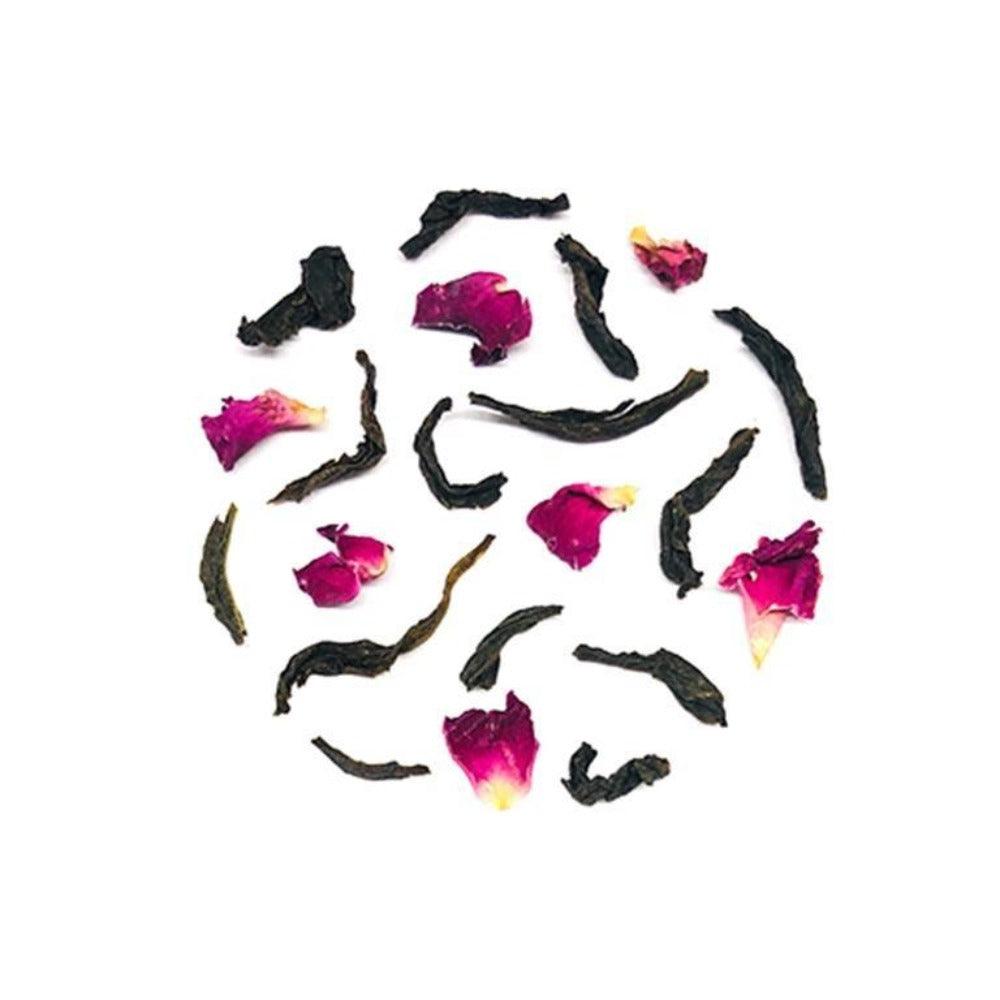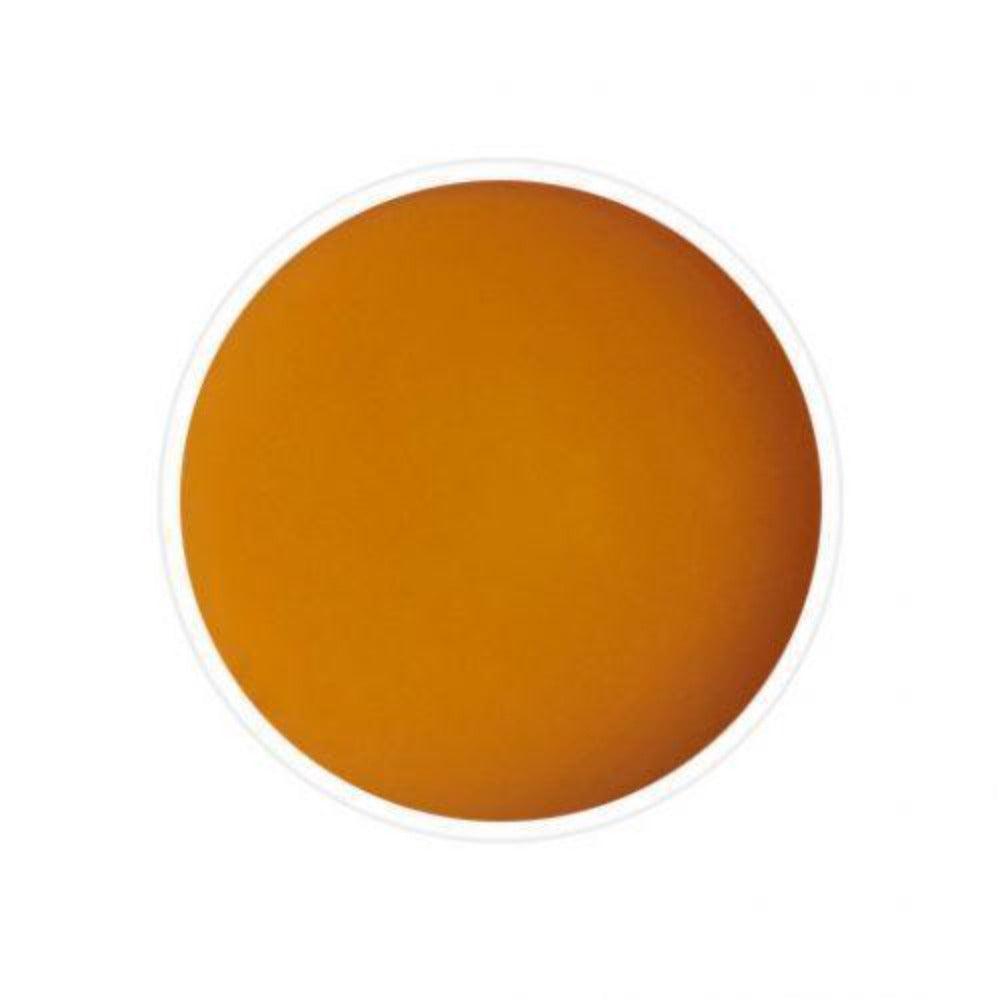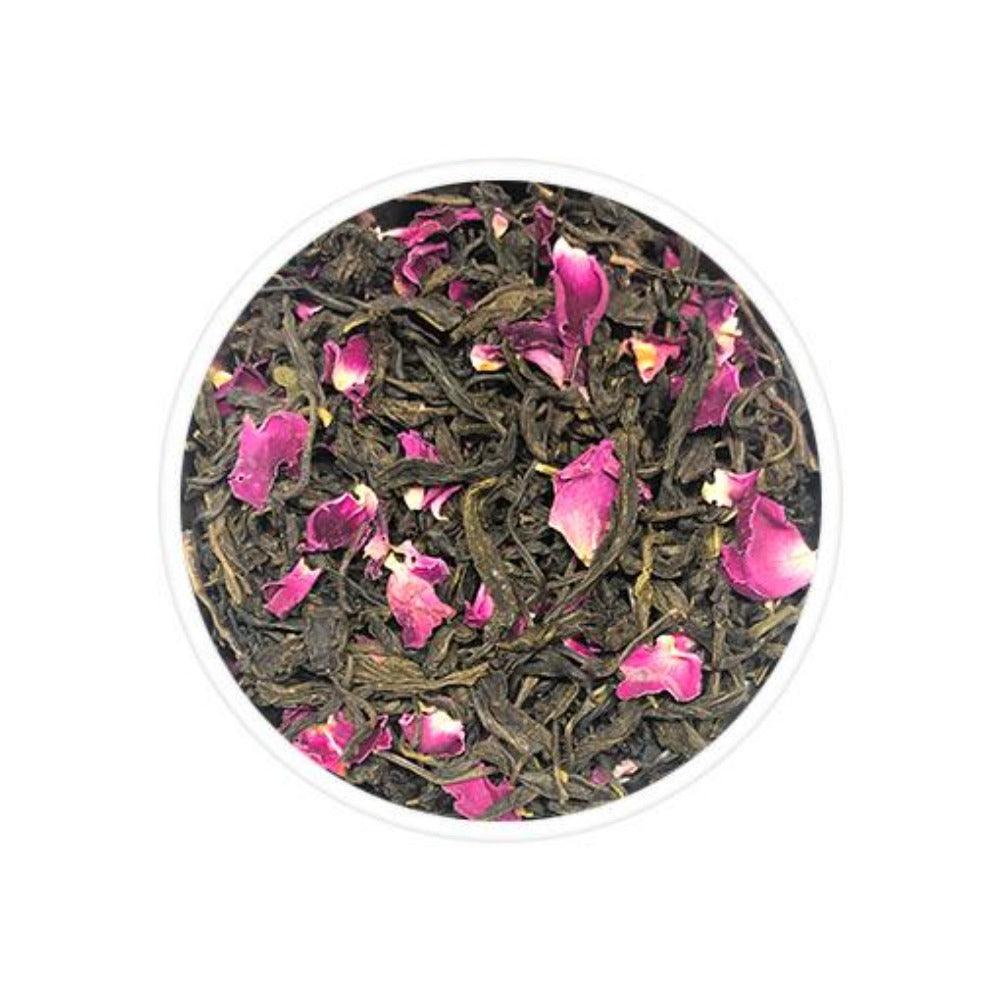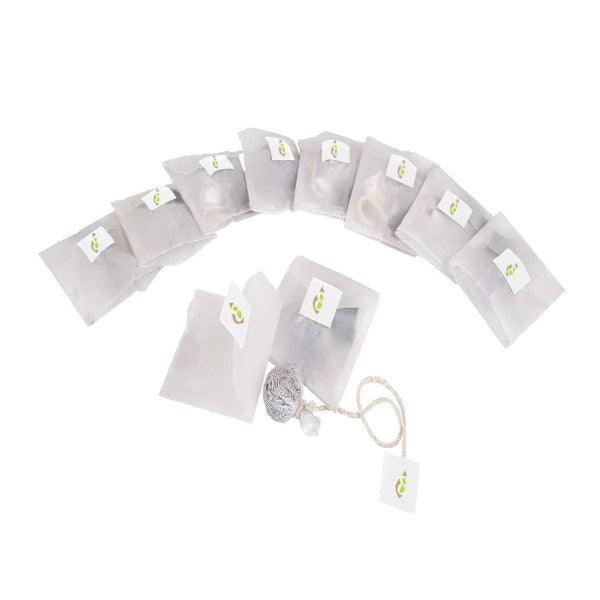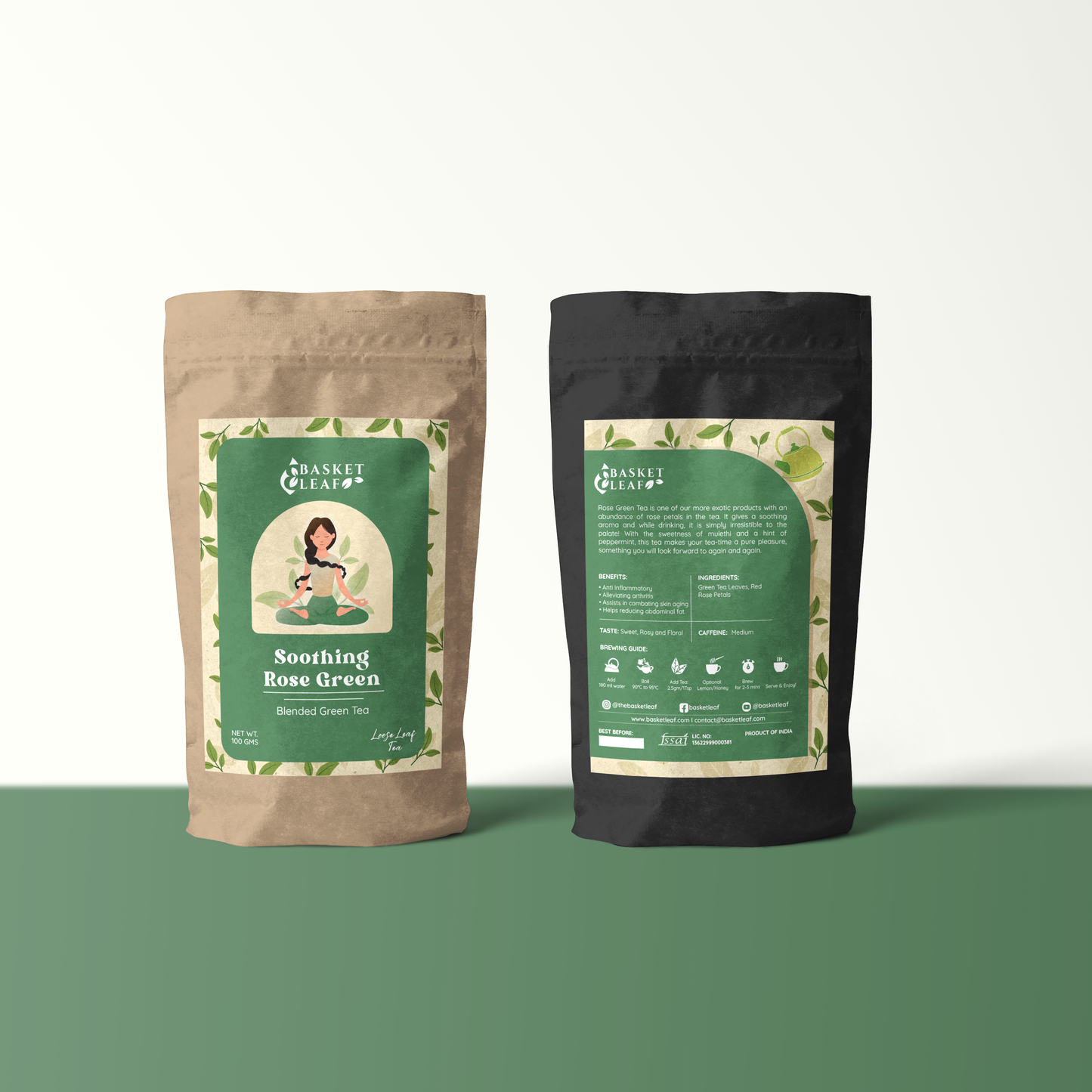 The Basket Leaf Experience
Basket Leaf is a premier online tea brand focused on finding and delivering the best of exotic teas filled with health benefits and nature's care.

Exotic Healthy Teas

Enjoy a wide range of healthy tea which doesn't just taste exotic and good but also can help you with wide range if modern day health issues.

Freshly Sourced Teas

Our directly contact with some of the renowed tea gardens in India, Nepal, China help us deliver us fresh teas at competive price & quality.

10+ Years of Experience

We are a team of passionate tea people on a mission on finding and delivering the best of healthy exotic teas globally.