Regular price
₹499.99INR
Sale price
₹399.99INR
Unit price
per
Sale
Sold out
This blood purifier and stomach tonic tea is a refreshing herbal tea that's perfect for those with a sluggish digestive system or those who suffer from anemia. Give your liver a boost when you give this tea a try. The fresh taste is light and smooth so it won't leave your stomach feeling bloated.

It's made from 100% natural herbs that are effective at killing harmful microorganisms. The antioxidants are proven to prevent cell damage and inflammation in the body. This herbal blend is made from garden-grown herbs and is expertly blended to deliver the highest level of purity.
Ingredients

- Ginger, Cloves, Nutmeg, Black Pepper, Turmeric, Liquorice Root
Benefits

- Antibacterial
- Regulates Blood Pressure
- Helps in Cough and Cold
- Calms Nerves
- Regulates Diabetes
- Detox and Cleansing
- Blood cleansing
Brewing Guide

- Prepare 180ml Water
- Boil: 90 °C to 95 °C
- Add Tea: 2.5gm / 1Tsp
- Condiments: Lemon/Honey
- Brew for 3 - 4 Min Serve: Hot
Additional Info

- Recommended: With Water
- Aroma: Spicy
- Serving: Hot
- Tasting Notes: Super Spicy
Share
View full details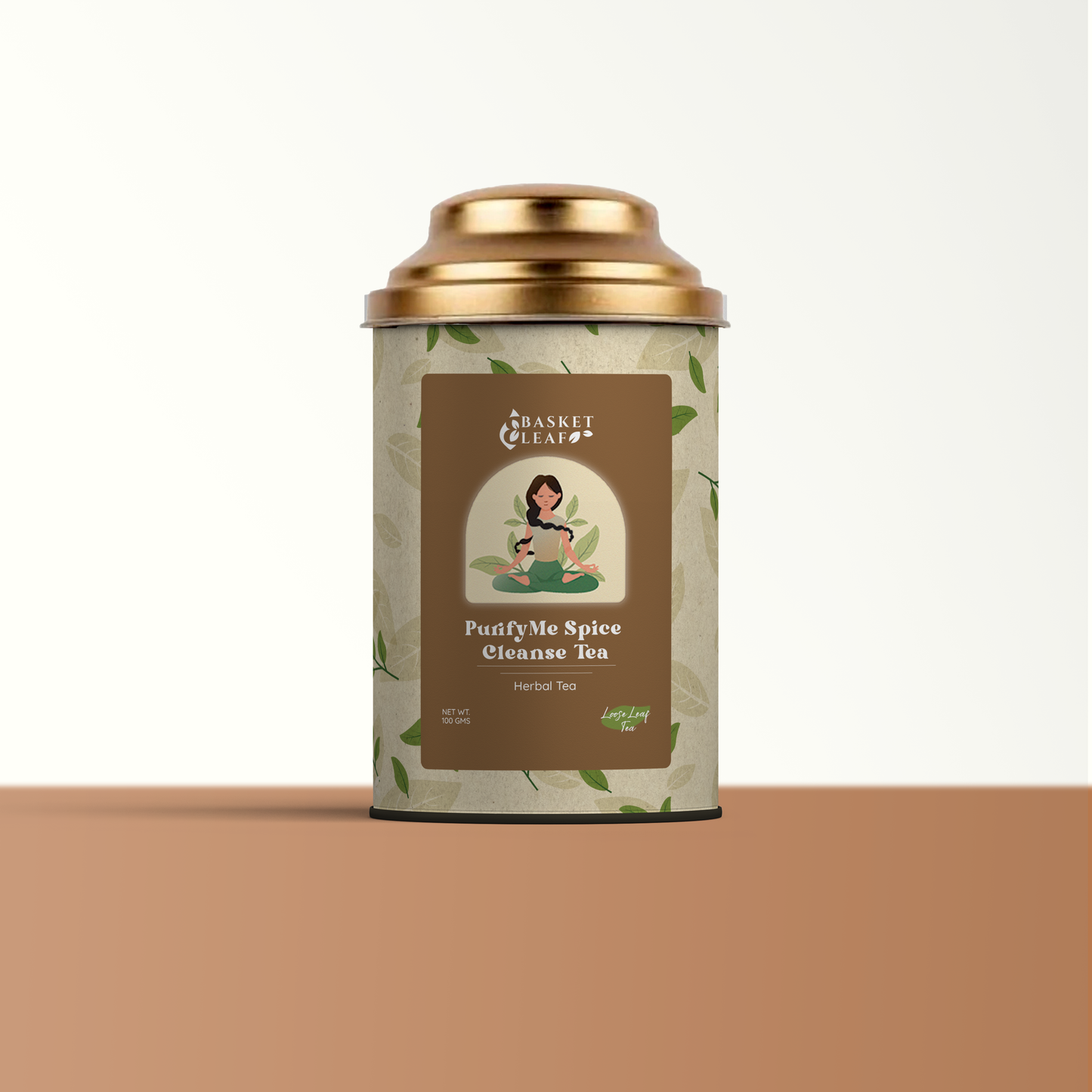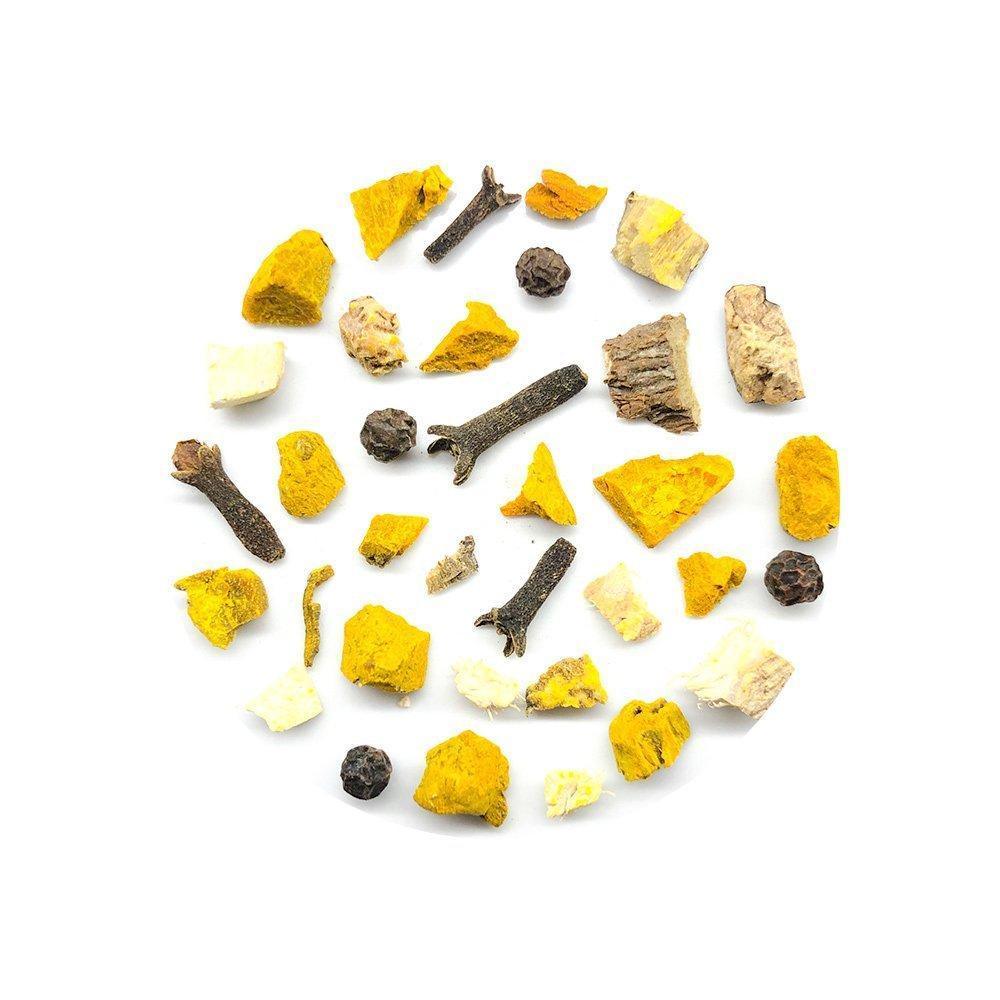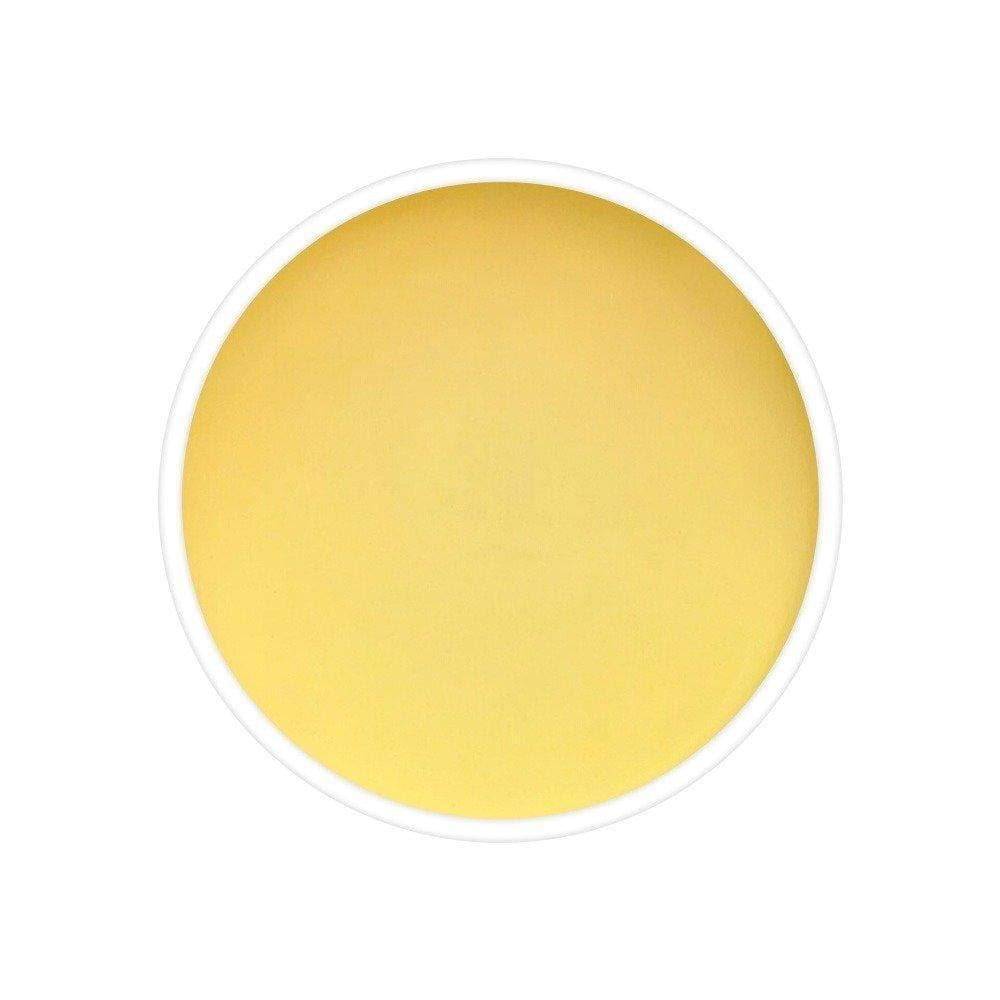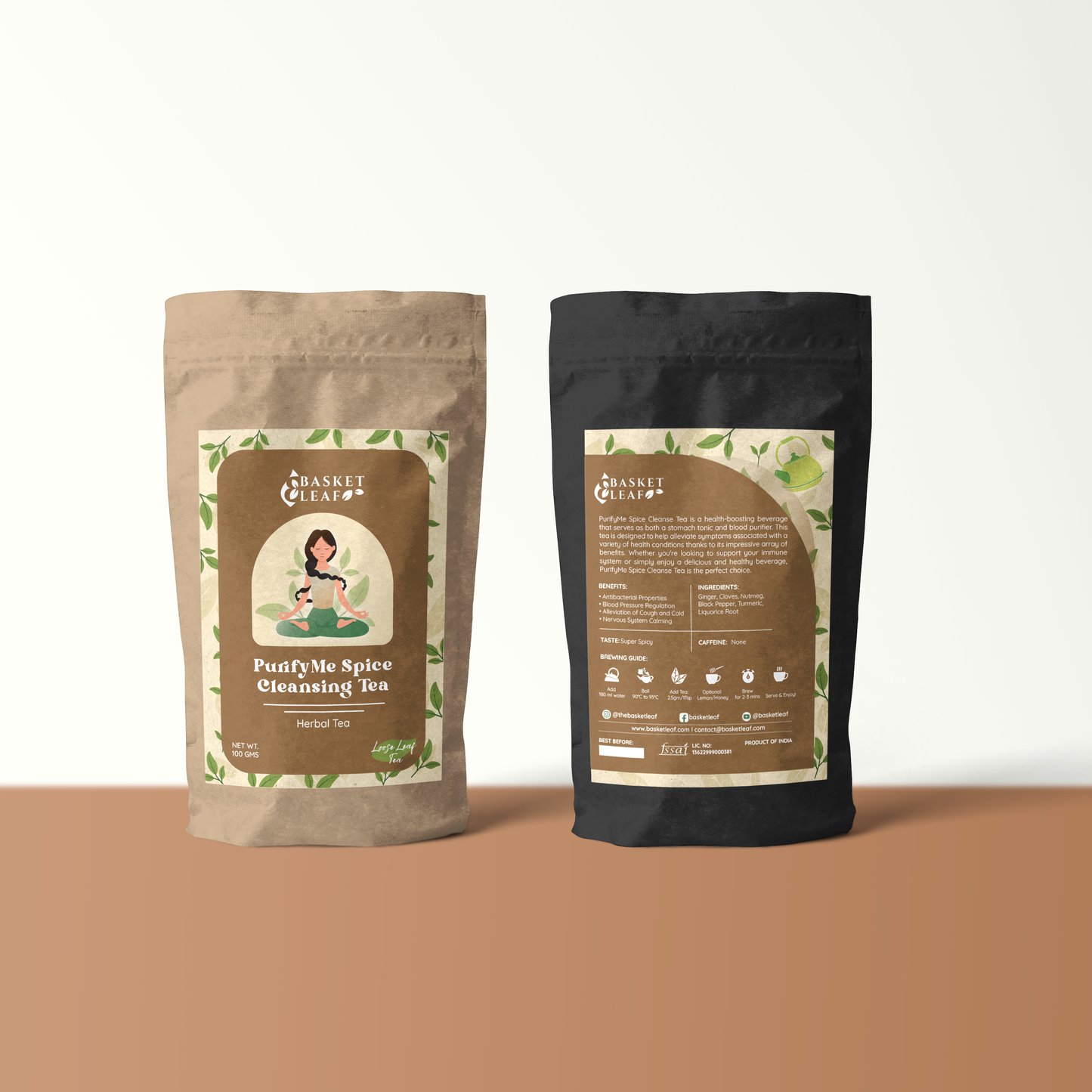 I was searching for something which purifies my blood for acne-free and shiny skin. After using blood cleanser tea for 3 months, I noticed a difference in my skin and weight. Absolutely love this.
I started using this tea in November and it helped a lot in the prevention of cold and chest congestion in winter. My 12 yo kid also loves this tea.
Great Spicey tea.
I am using this tea from past 3 weeks as part of my detox routine and I absolutely enjoy the tea.
Great taste and good tea
Gentle Cleansing and Refreshment
This tea provides gentle cleansing and refreshing effects. It's a guilt-free indulgence that supports my overall well-being.
The Basket Leaf Experience
Basket Leaf is a premier online tea brand focused on finding and delivering the best of exotic teas filled with health benefits and nature's care.

Exotic Healthy Teas

Enjoy a wide range of healthy tea which doesn't just taste exotic and good but also can help you with wide range if modern day health issues.

Freshly Sourced Teas

Our directly contact with some of the renowed tea gardens in India, Nepal, China help us deliver us fresh teas at competive price & quality.

10+ Years of Experience

We are a team of passionate tea people on a mission on finding and delivering the best of healthy exotic teas globally.