Regular price
₹649.99INR
Sale price
₹499.99INR
Unit price
per
Sale
Sold out
Discover the world-famous Kashmiri Kahwa, a harmonious blend of green tea infused with an array of warm spices, nuts, and saffron. This smooth and vibrant golden cup is adorned with the gentle, floral essence of fresh rose petals and the delightful nuttiness of almonds. While perfect for sipping on cold winter days, this invigorating beverage can be enjoyed year-round, providing a delightful sensory experience with every sip.
Ingredients

- Bay Leaves, Green Tea Leaves, Cinnamon, Cloves, Green Cardamom, Nutmeg, Black Pepper, Ginger, Almond, Licorice, Rose Petals, Saffron
Benefits

- Boosts Metabolism
- Reduces Stress
- Slow Down Skin Aging
- Improves Digestion
Brewing Guide

- Prepare 180ml Water
- Boil: 90 °C to 95 °C
- Add Tea: 2.5gm / 1Tsp
- Condiments: Lemon/Honey
- Brew for 3 - 4 Min
- Serve: Hot
Additional Info

- Recommended: With Water
- Aroma: Warm and Strong Aroma Saffron and Spices
- Caffeine: Low
- Serving: Hot
- Tasting Notes: Warm Spicy Notes with Sweetness and Fragrance of Saffron
- Appearance: Bright Cup with a Coppery Highlights
Share
View full details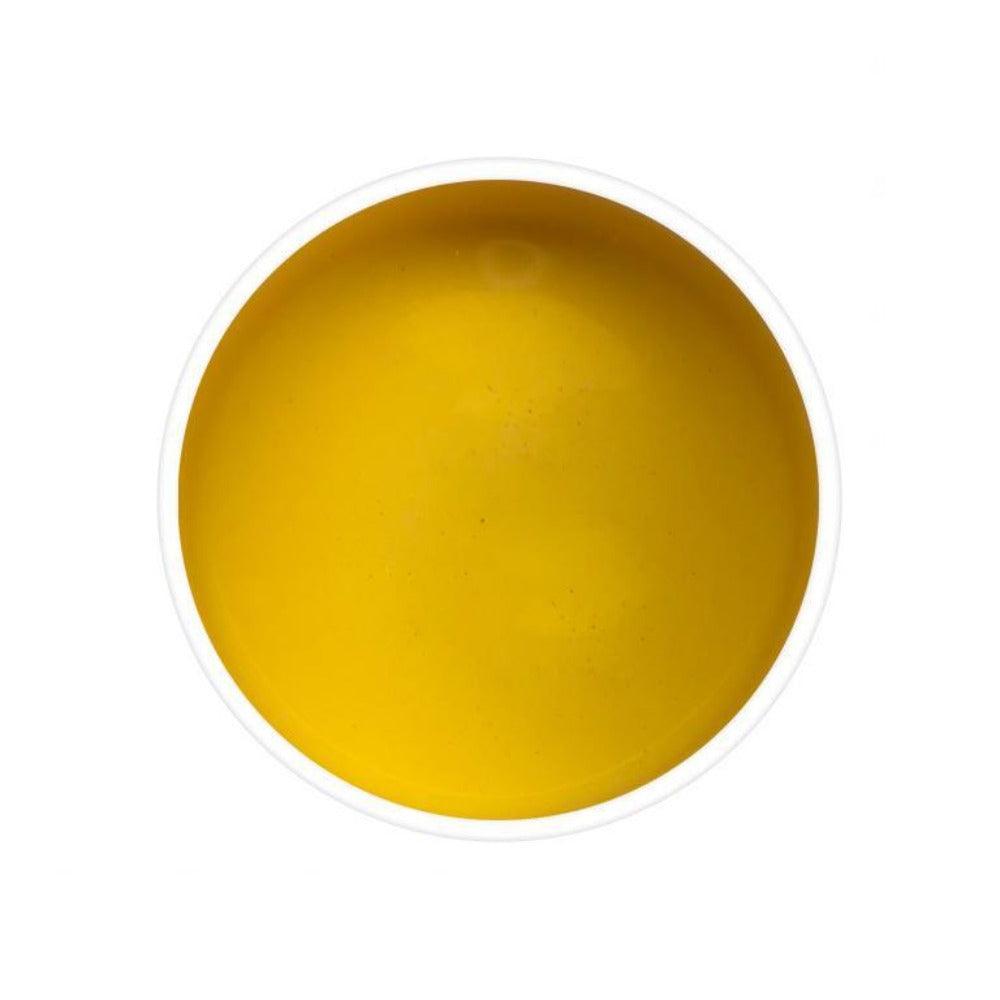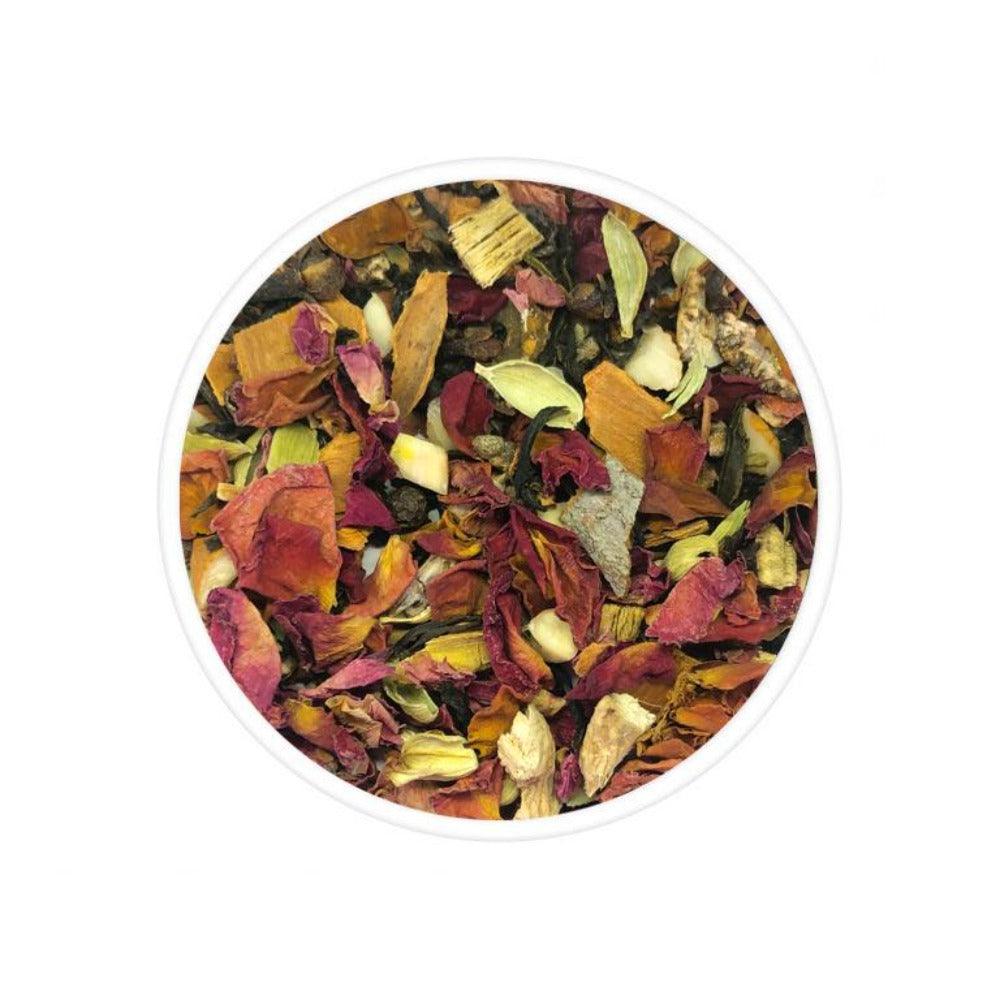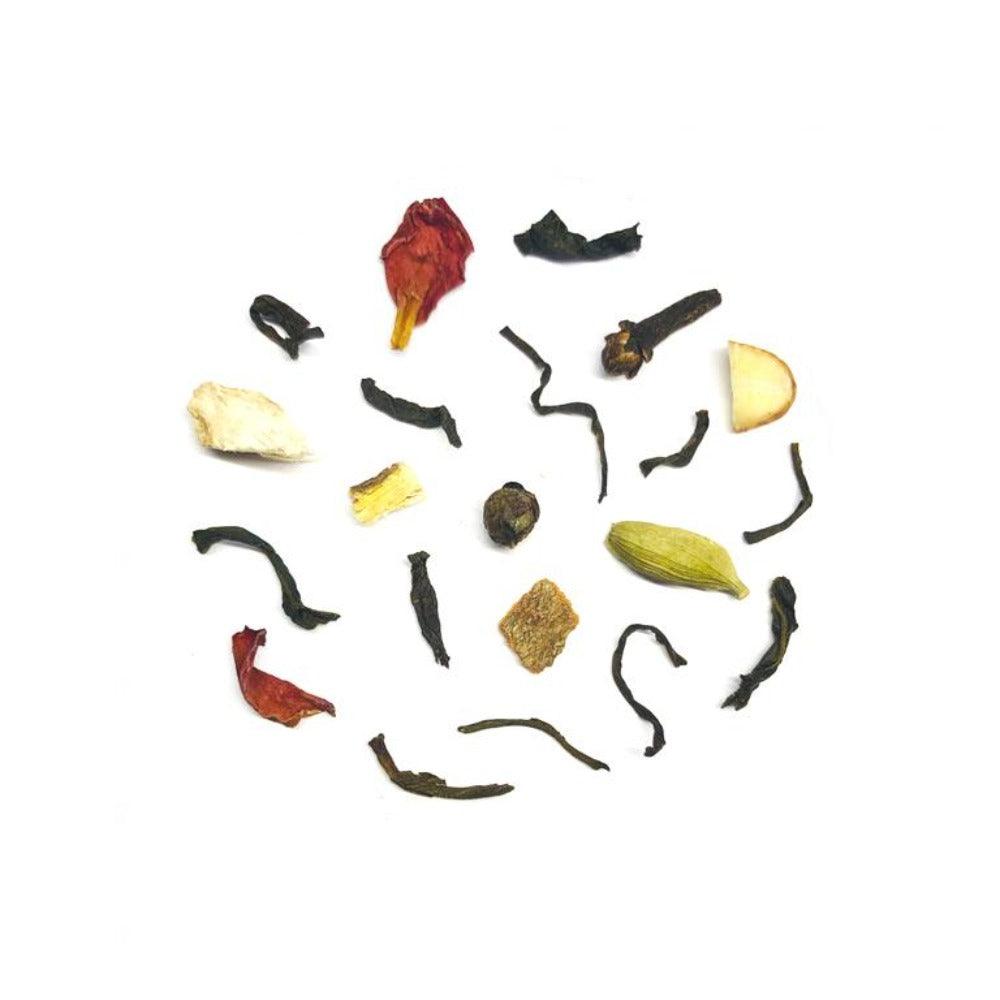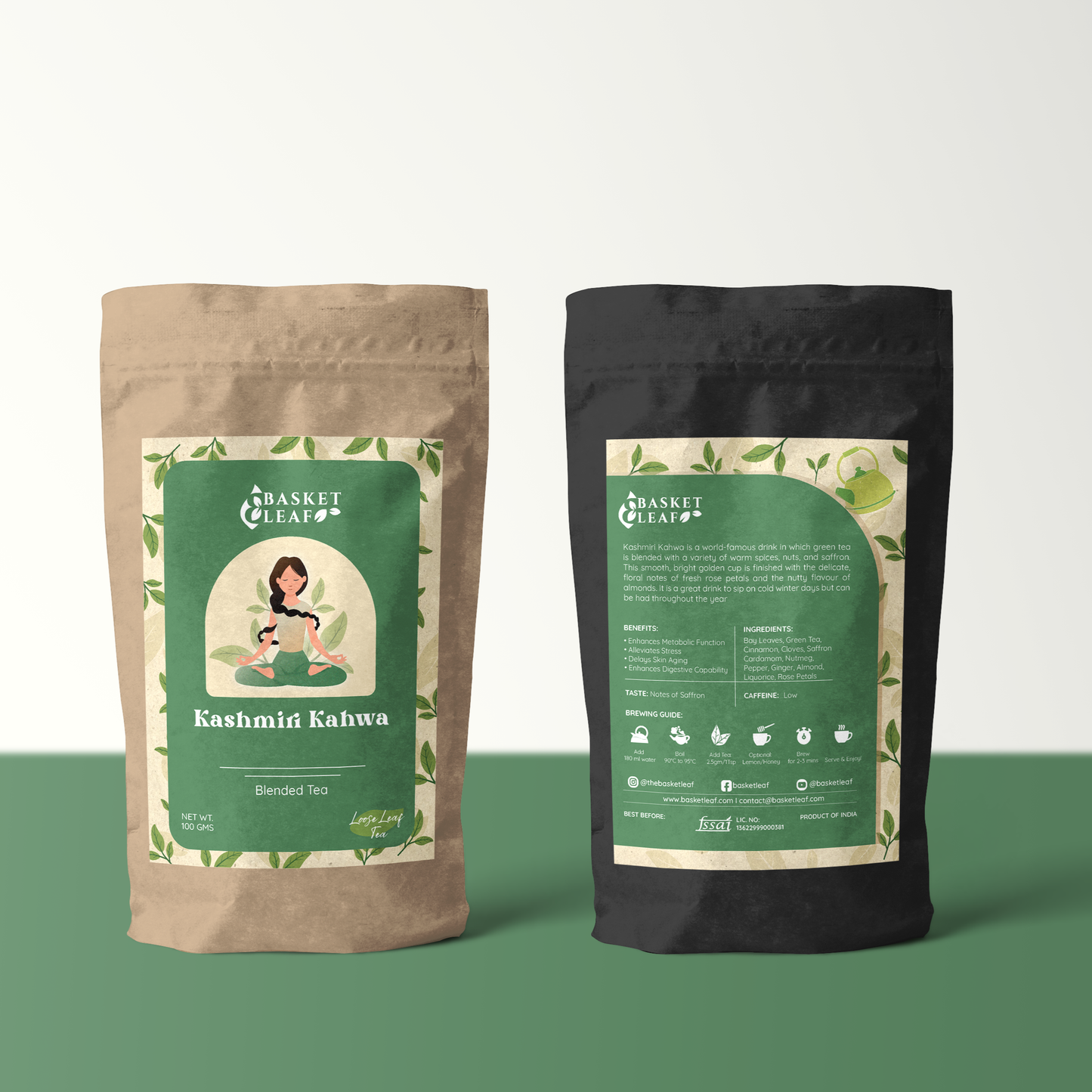 Stress buster
Lately I have been under a lot of stress. I am practicing yoga and my trainer suggested me Kahwa tea for calming me down.
I love the rich cinnamon taste and does not taste anything like a bitter drink. Kahwa has the sweet and spicey taste.
I am going to try more teas and Indian teas next time..
The Basket Leaf Experience
Basket Leaf is a premier online tea brand focused on finding and delivering the best of exotic teas filled with health benefits and nature's care.

Exotic Healthy Teas

Enjoy a wide range of healthy tea which doesn't just taste exotic and good but also can help you with wide range if modern day health issues.

Freshly Sourced Teas

Our directly contact with some of the renowed tea gardens in India, Nepal, China help us deliver us fresh teas at competive price & quality.

10+ Years of Experience

We are a team of passionate tea people on a mission on finding and delivering the best of healthy exotic teas globally.