Regular price
₹549.99INR
Sale price
₹449.99INR
Unit price
per
Sale
Sold out
Caffeine is consumed worldwide in huge amounts. Unfortunately, it has been proven that caffeine can cause insomnia, anxiety, nervousness and other health issues. People who are sensitive to caffeine are advised to stay away from it. However, health conscious people who love their tea can give this herbal tea a try. It is a combination of fenugreek, cumin, fennel, ajwain, and black cumin.


It has a soothing effect on stomach pain and indigestion. Its rich antioxidant formula cleanses toxins and improves metabolism. It boosts up the energy level and improves skin texture. Its rich spicy taste will be loved by anyone who likes strong-flavored tea..
Ingredients

- Tulsi, Turmeric, Red Rose Petals, Ashwagandha, Stevia, Ginger
Benefits

-Aids in Digestion
- Helps in Weight loss
- Reduces Cholesterol
- Regulates Blood Sugar Levels
Brewing Guide

- Prepare 180ml Water
- Boil: 90 °C to 95 °C
- Add Tea: 2.5gm / 1Tsp
- Condiments: Lemon/Honey
- Brew for 3 - 4 Min Serve: Hot
Additional Info

-Recommended: With Water
- Aroma: Flowery
- Serving: Hot
- Tasting Notes: Sweet Grassy Taste
Share
View full details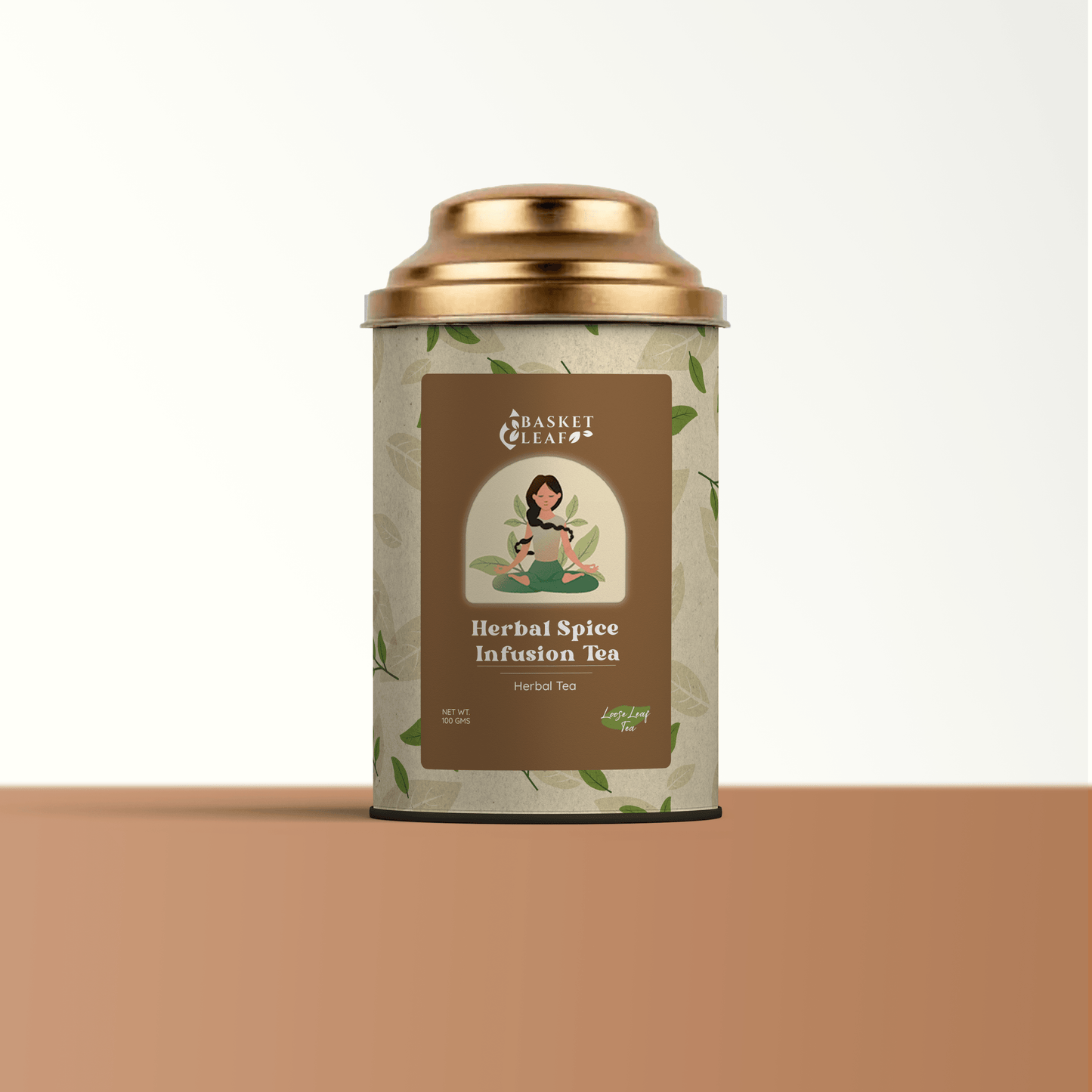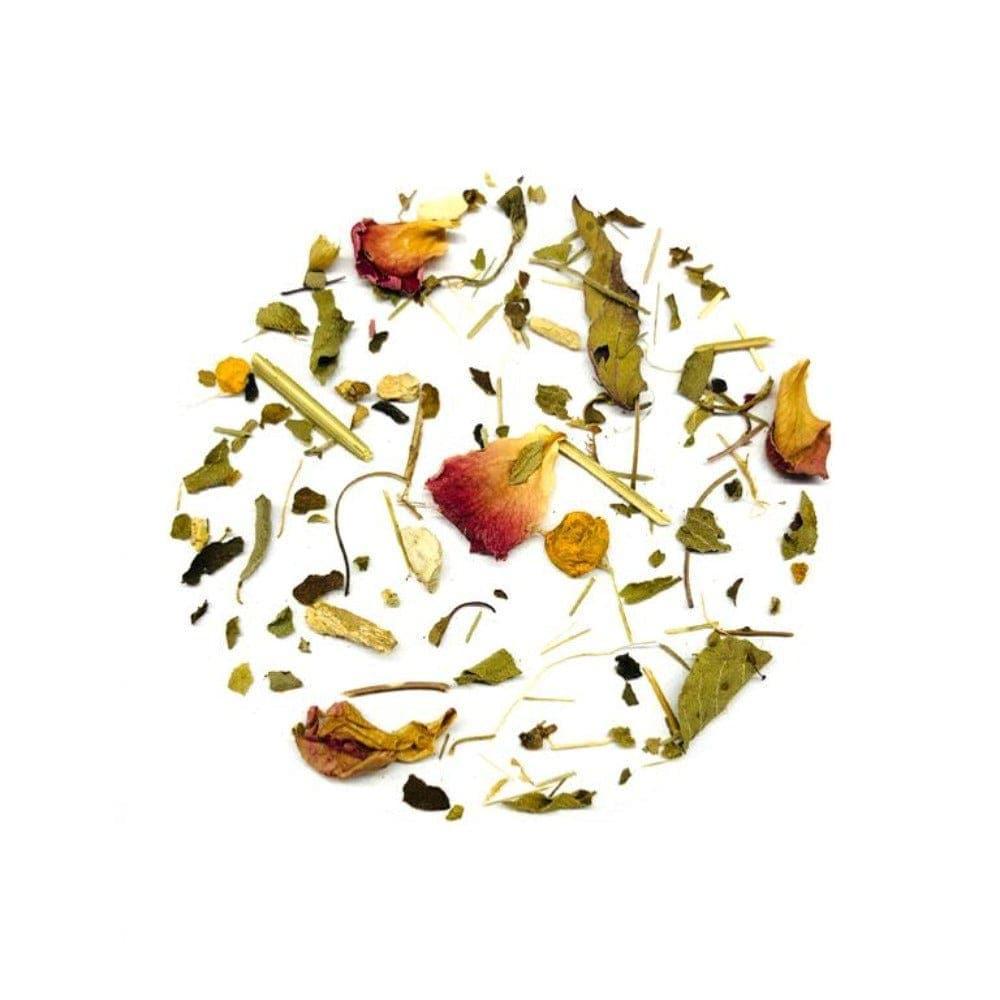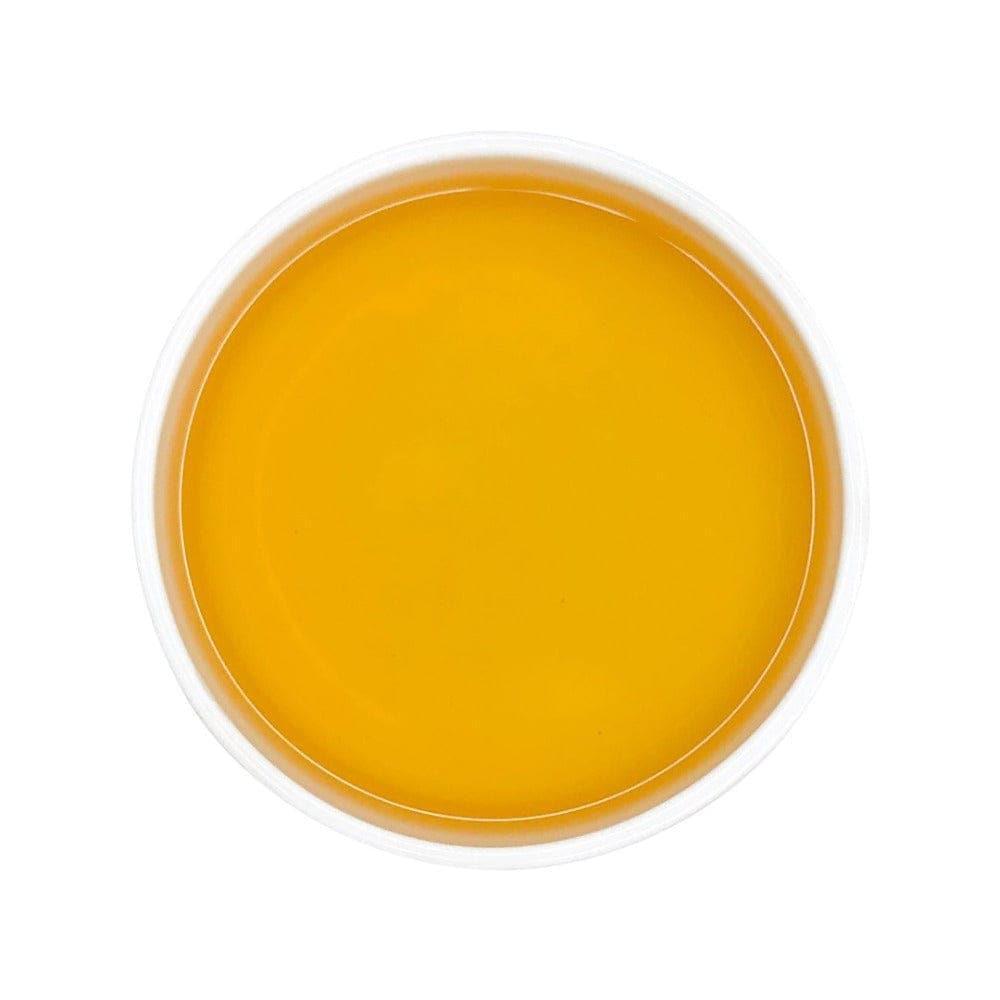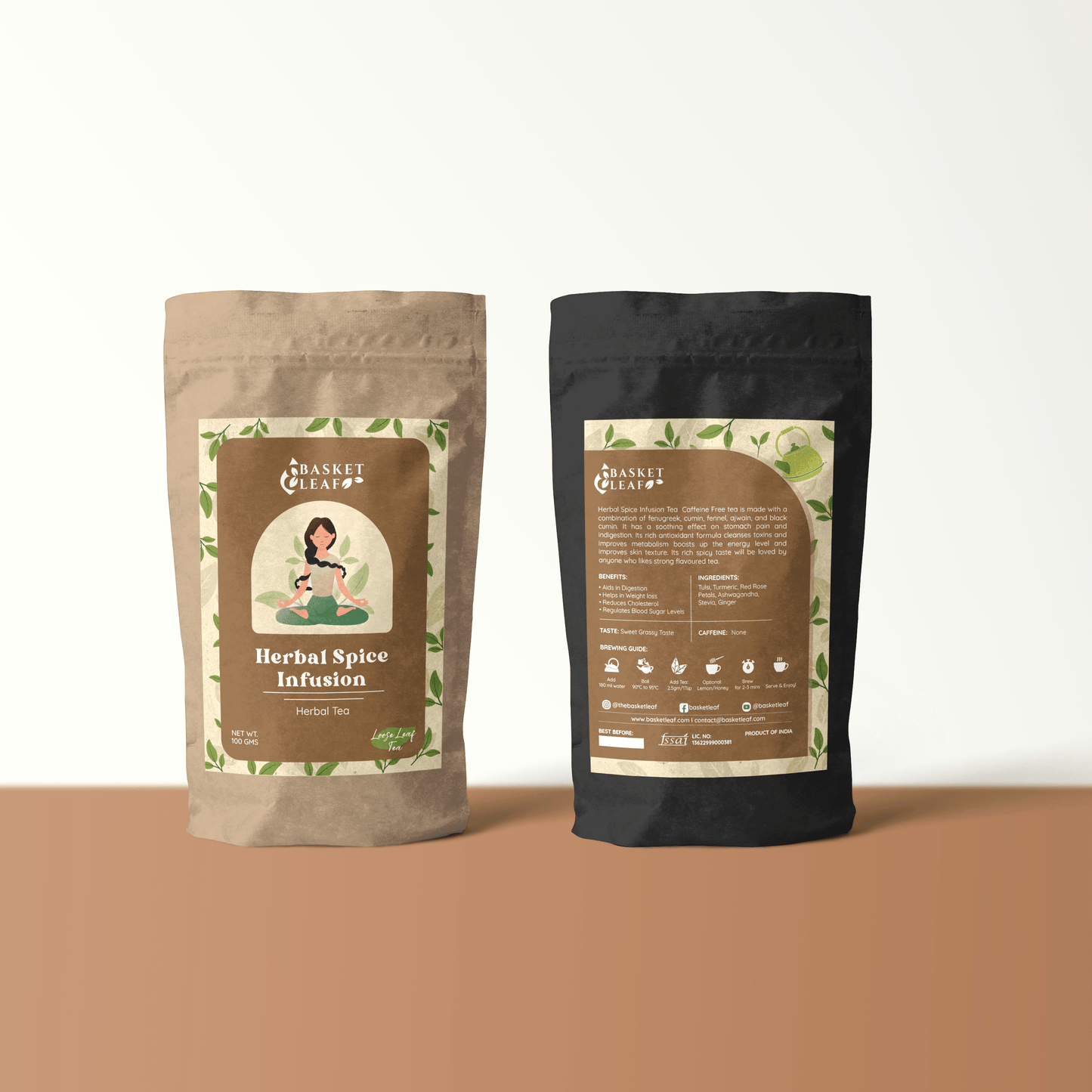 The Basket Leaf Experience
Basket Leaf is a premier online tea brand focused on finding and delivering the best of exotic teas filled with health benefits and nature's care.

Exotic Healthy Teas

Enjoy a wide range of healthy tea which doesn't just taste exotic and good but also can help you with wide range if modern day health issues.

Freshly Sourced Teas

Our directly contact with some of the renowed tea gardens in India, Nepal, China help us deliver us fresh teas at competive price & quality.

10+ Years of Experience

We are a team of passionate tea people on a mission on finding and delivering the best of healthy exotic teas globally.