Regular price
₹449.99INR
Sale price
₹349.99INR
Unit price
per
Sale
Sold out
Discover the tranquility of Chamomile Flower Tea, a cherished herbal beverage renowned for its soothing properties. Sourced from Kashmir, this tea features whole chamomile flowers carefully selected for their exceptional quality and taste.
Known to reduce anxiety and promote relaxation, Chamomile Flower Tea is the perfect companion before bedtime or during moments of stress. Simply brew one to two cups daily to experience the gentle, comforting effects. Embrace the natural goodness of Chamomile Flower Tea and savor the serenity it brings to your tea-drinking ritual.
For the best results, drink one to two cups of chamomile daily or when feeling particularly stressed out.
Brewing Guide

- Prepare 180ml Water
- Boil: 90 °C to 95 °C
- Add Tea: 2.5gm / 1Tsp
- Condiments: Lemon/Honey
- Brew for 3 - 4 Min Serve: Hot
Additional Info

- Recommended: With Water
- Aroma: Floral & Fruity
- Serving: Hot
- Tasting Notes: Gentle Notes of Apple With Mellow --- Honey Like Sweetness
- Region: Kashmir
- Organic: Yes
Share
View full details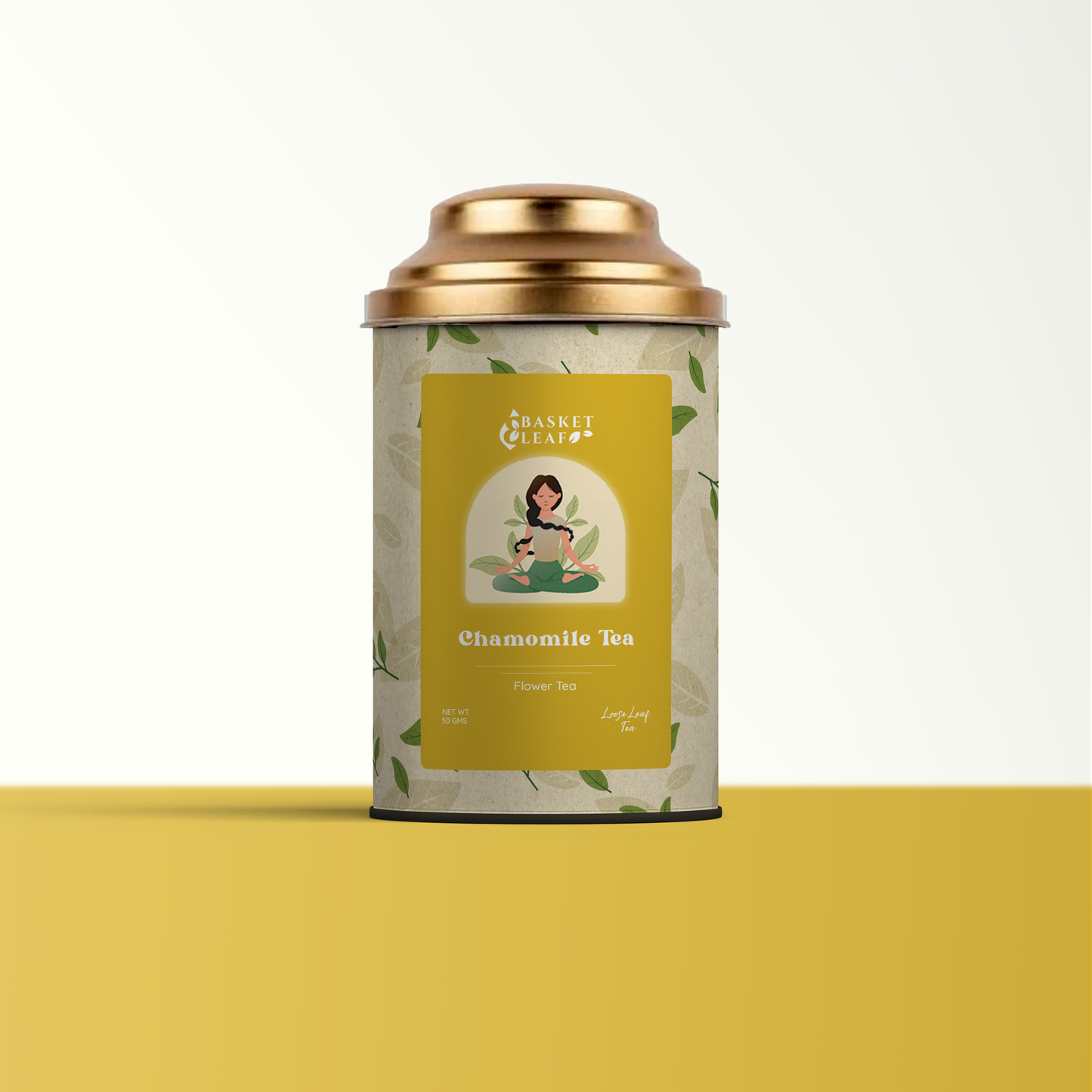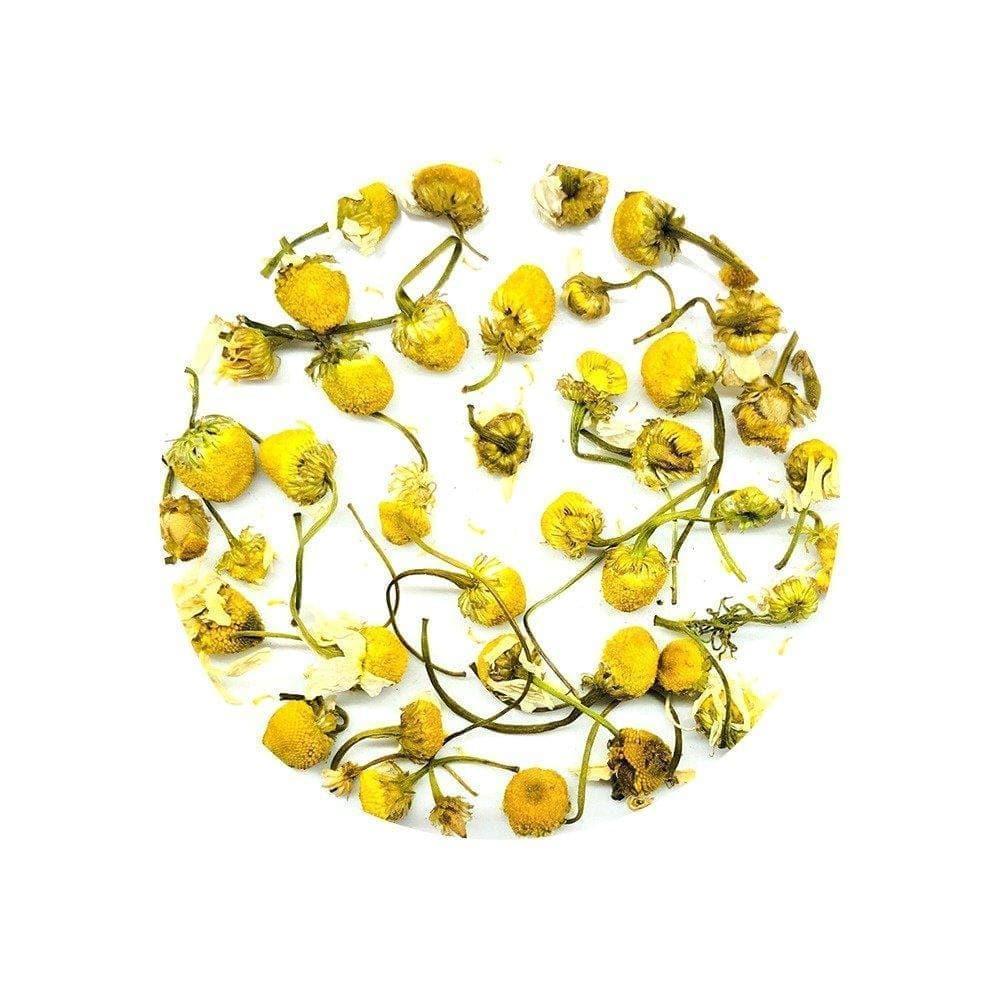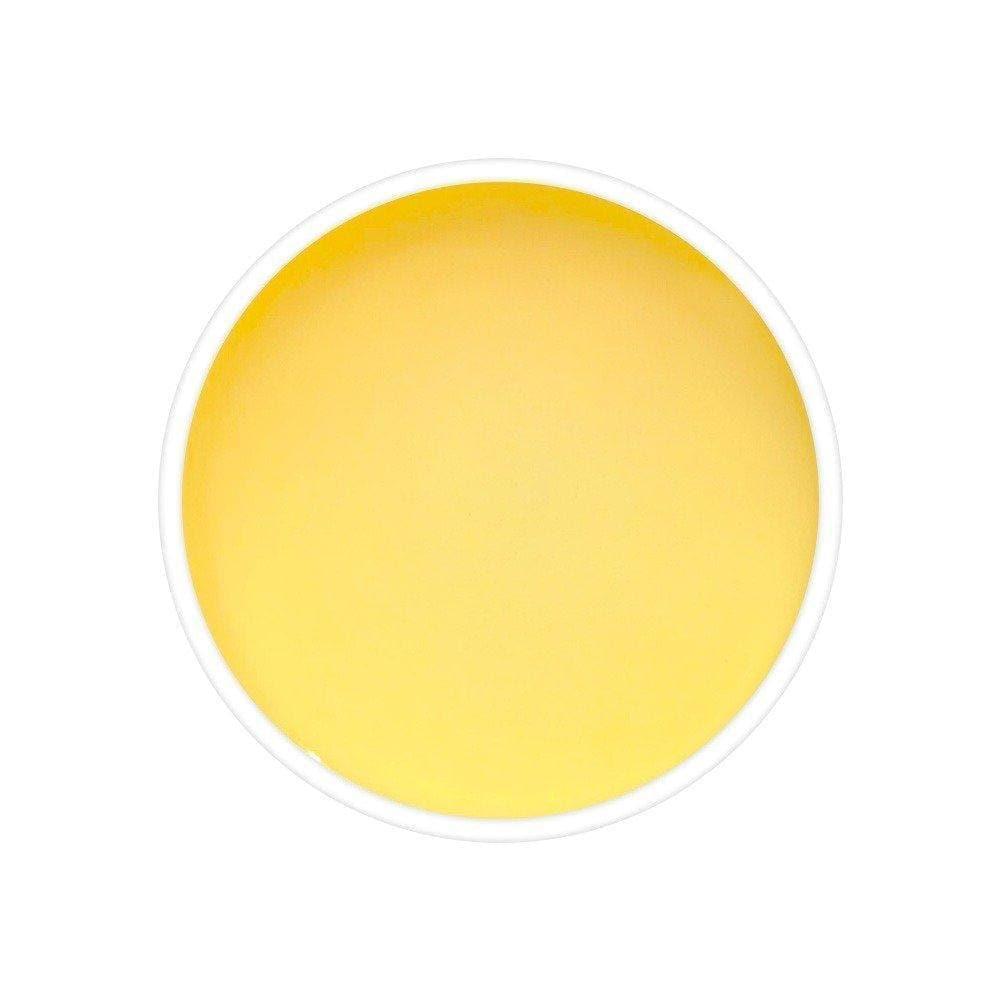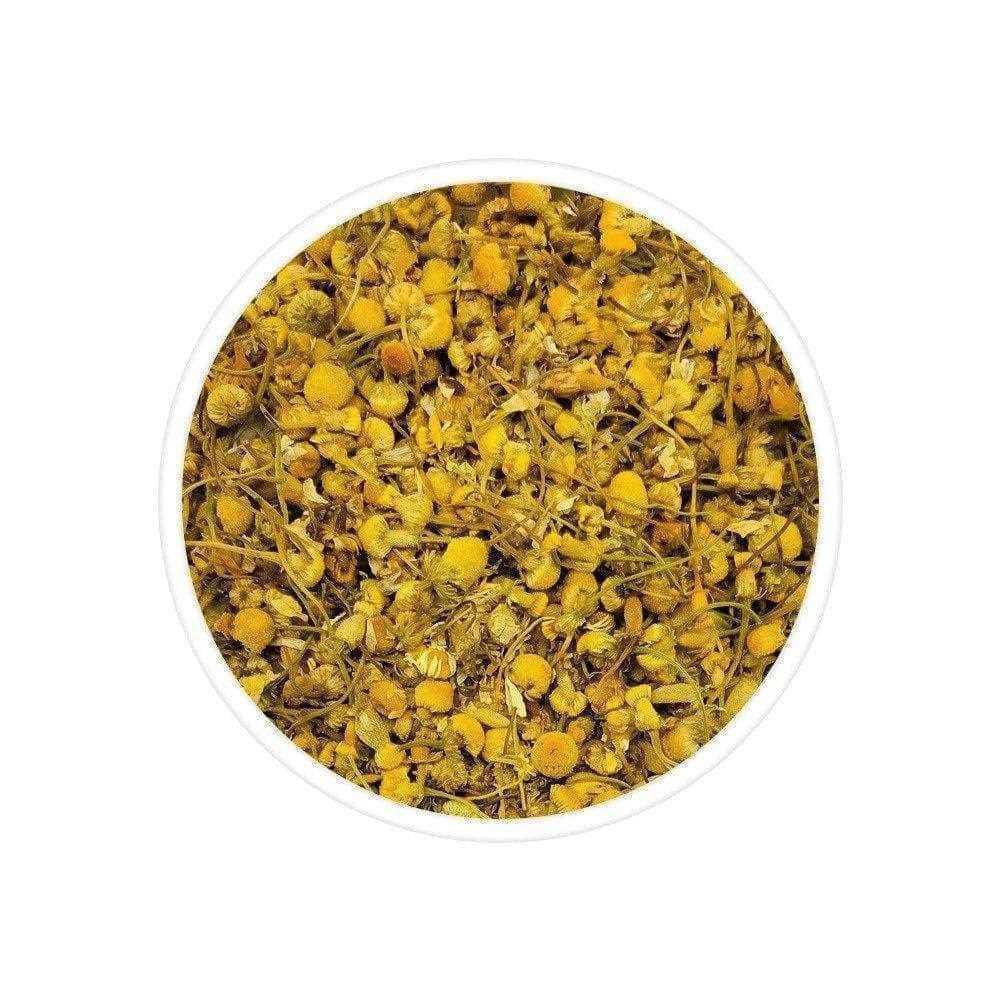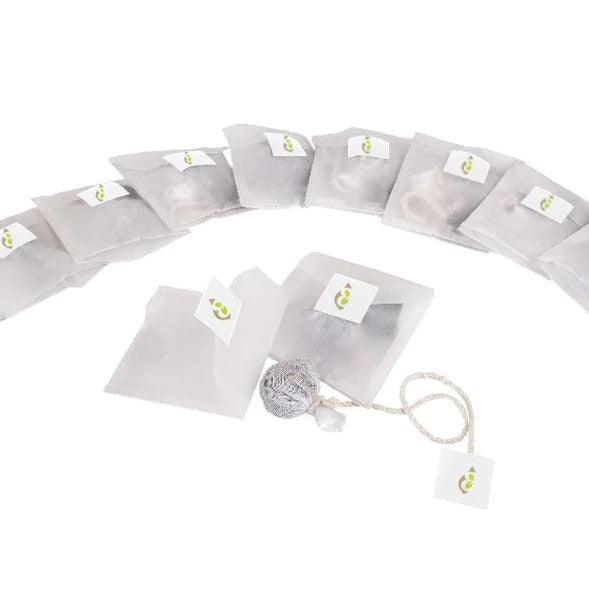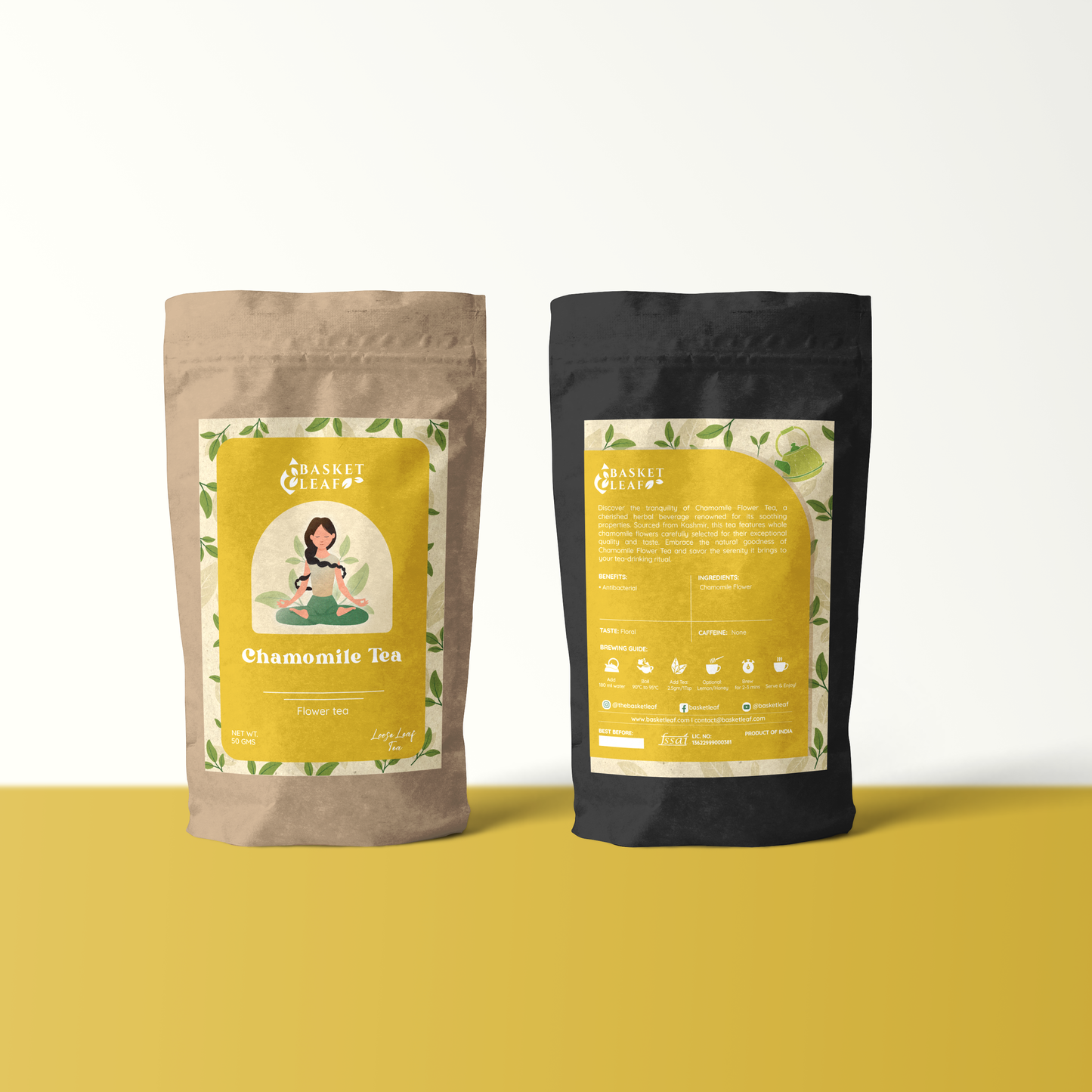 A Cup of Tranquility
Savoring a cup of Chamomile Flower Tea is like taking a peaceful retreat, allowing me to find tranquility in the midst of life's demands.
The Calming Elixir
Chamomile Flower Tea is my trusted companion whenever I need a moment of calm amidst a busy day. Its gentle properties never fail to soothe my senses.
A Fragrant Journey to Relaxation
The delightful aroma of chamomile blossoms fills the air as I sip this tea, creating a serene and calming atmosphere.
Embrace the Soothing Power of Chamomile
Chamomile Flower Tea is like a warm embrace that melts away stress and tension, leaving me feeling refreshed and rejuvenated.
A Bedtime Ritual of Comfort
Drinking a cup of Chamomile Flower Tea before bed has become an essential part of my nightly routine, helping me unwind and prepare for a restful sleep.
The Basket Leaf Experience
Basket Leaf is a premier online tea brand focused on finding and delivering the best of exotic teas filled with health benefits and nature's care.

Exotic Healthy Teas

Enjoy a wide range of healthy tea which doesn't just taste exotic and good but also can help you with wide range if modern day health issues.

Freshly Sourced Teas

Our directly contact with some of the renowed tea gardens in India, Nepal, China help us deliver us fresh teas at competive price & quality.

10+ Years of Experience

We are a team of passionate tea people on a mission on finding and delivering the best of healthy exotic teas globally.