Regular price
₹549.99INR
Sale price
₹449.99INR
Unit price
per
Sale
Sold out
Embark on a tantalizing journey with our Blended Tea Samples, a captivating collection of teas that will transport your taste buds to a world of exquisite flavors. This set features 5 meticulously crafted blended tea samples, each offering a unique fusion of flavors and aromas for a truly delightful tea experience.
Delight in the dance of flavors as you brew a cup from our Blended Tea Samples. Expertly crafted, these blends showcase the artistry of blending tea leaves, resulting in complex and harmonious taste profiles that will satisfy even the most discerning palates.
Individually packaged in airtight packaging, our Blended Tea Samples ensure freshness and preserve the vibrant flavors. This sampler is also an ideal gift for tea enthusiasts, food lovers, or anyone seeking to explore the diverse world of blended teas.
Elevate your tea-drinking experience with our Blended Tea Samples and immerse yourself in the captivating artistry of blended teas. Order now and embark on a remarkable journey of flavors with every sip.
This tea sample contains Five of the best following teas (10 Grams X 5 Samples):

Share
View full details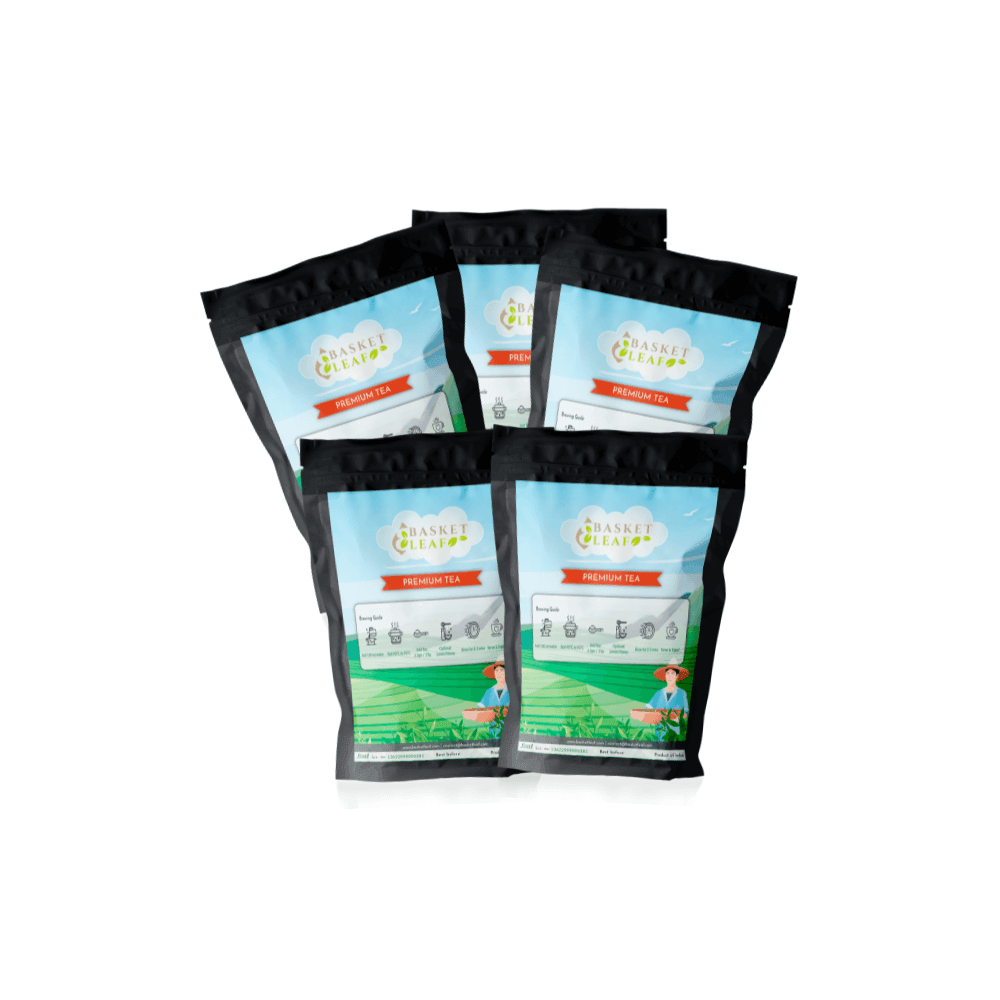 Delight Your Palate
The Blended Tea Samples were a delightful treat for my palate. The unique blends of flavors and aromas created a symphony of taste with each cup. It's a sampler that guarantees a memorable tea-drinking experience.
Aromatic and Tasty
The Blended Tea Samples were aromatic and tasty. I enjoyed the diverse range of flavors and the attention to detail in each blend. It's a wonderful way to discover new favorites and expand your tea collection.
Unforgettable Tea Blends
The Blended Tea Samples offered unforgettable blends that left a lasting impression. Each cup was a journey of flavors, and I savored every moment. It's a sampler that highlights the beauty and complexity of blended teas.
Explore the World of Blended Teas
The Blended Tea Samples allowed me to explore the fascinating world of blended teas. Each sample offered a distinct and enjoyable flavor profile, opening my eyes to the endless possibilities of tea blending. It's a must-have for tea lovers and enthusiasts.
A Feast for the Senses
The Blended Tea Samples provided a feast for my senses. From the enticing aromas to the complex flavors, each cup was a sensory delight. It's a sampler that showcases the artistry and creativity of blended teas.