Regular price
₹399.99INR
Sale price
₹299.99INR
Unit price
per
Sale
Sold out
Women everywhere are looking for ways to feel good and stay healthy. This woman's piece of advice will help do just that. A 100% natural tea blend, Women's Wellness Herbal Tea is a delicious refreshing way to start and end each day. Made with a variety of herbs and spices that are beneficial for women and their bodies, this tasty drink also features a sweet fruity flavor that's widely appealing. This healthy blend is a delicious way to rejuvenate and relax on which is an excellent way to start and end each day.

Women's Wellness Herbal Tea is an ayurvedic herbal blend is specially formulated for women. According to the old tradition, helpful on all days. Fine, spicy ginger and fennel plus sweet, fruity in the nose and on the taste buds vitalize and refresh. Fennel seeds are beneficial in the treatment of several digestive disorders, it strengthen the functioning of the stomach and promotes its action. The herb is useful in promoting and regulating menstrual periods.
Ingredients

- Black Tea Leaves, Lemon Peels, Cinnamon
- Fennel, Black Cardamom, Mary Gold Petals
- Green Cardamom, Ginger, Liquorice Root
- Cloves, Lemon Grass
Benefits

- Regulates menstrual periods
- Helps in Digestion
- Helps in Weight loss
- Helps in spasms & colic pain
Brewing Guide

- Prepare 180ml Water
- Boil: 90°C to 95°C
- Add Tea: 2.5gm / 1Tsp
- Condiments: Lemon/Honey
- Brew for 3 - 4 Min
- Serve: Hot
Additional Info

- Recommended: With Water
- Aroma: Soothing & Sweet Aroma of Indian spices
- Caffeine: Low
- Serving: Hot
- Tasting Notes; Sweet & Lemony Flavor with Spicy Undertones
Share
View full details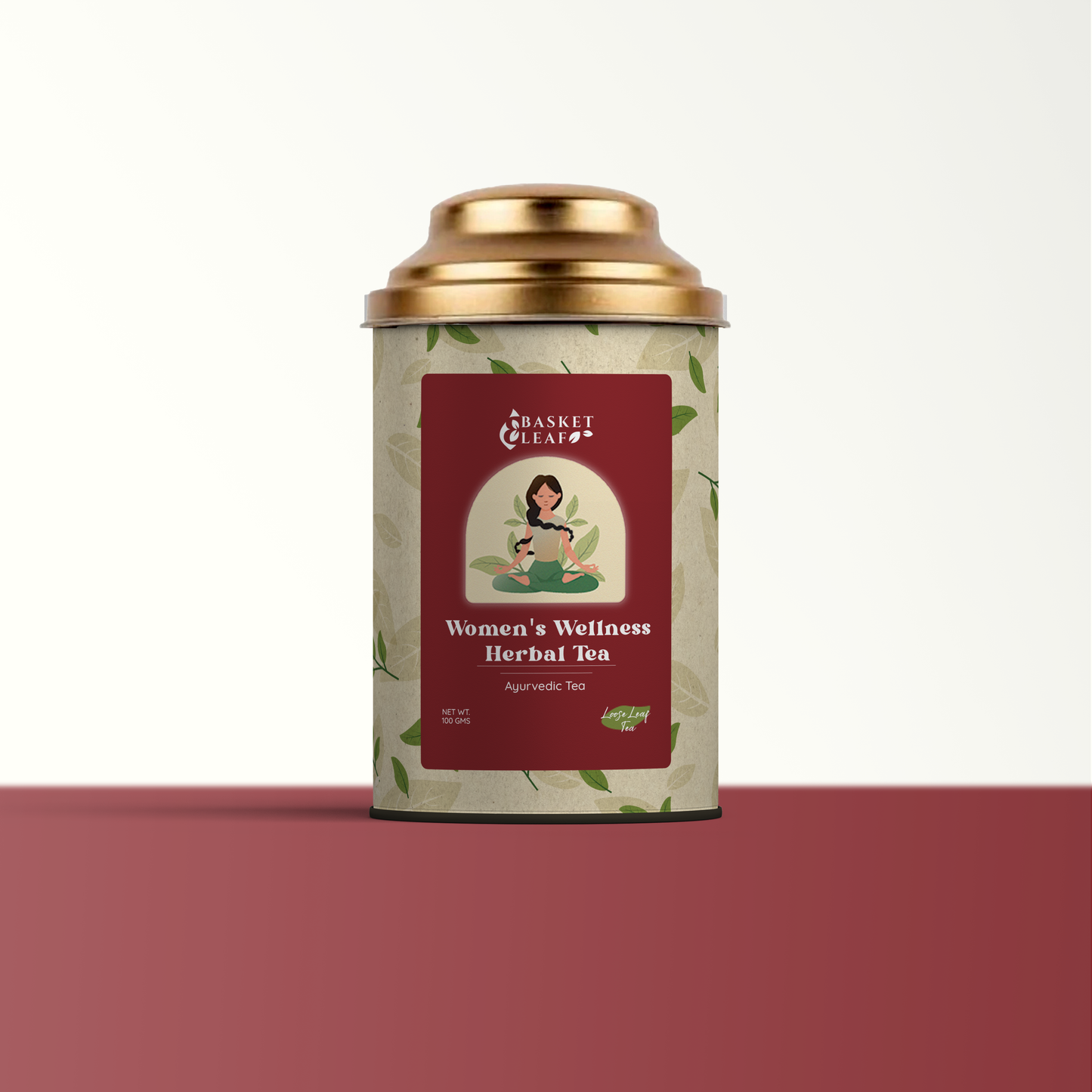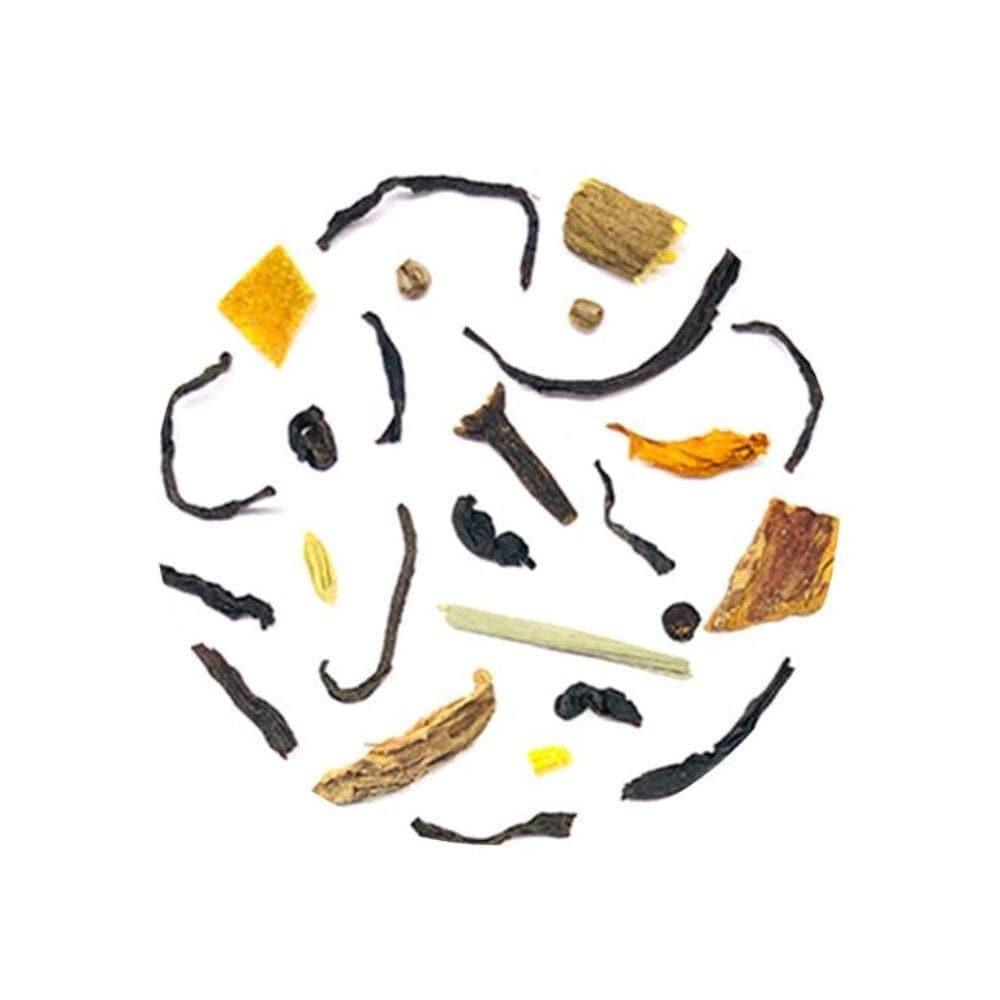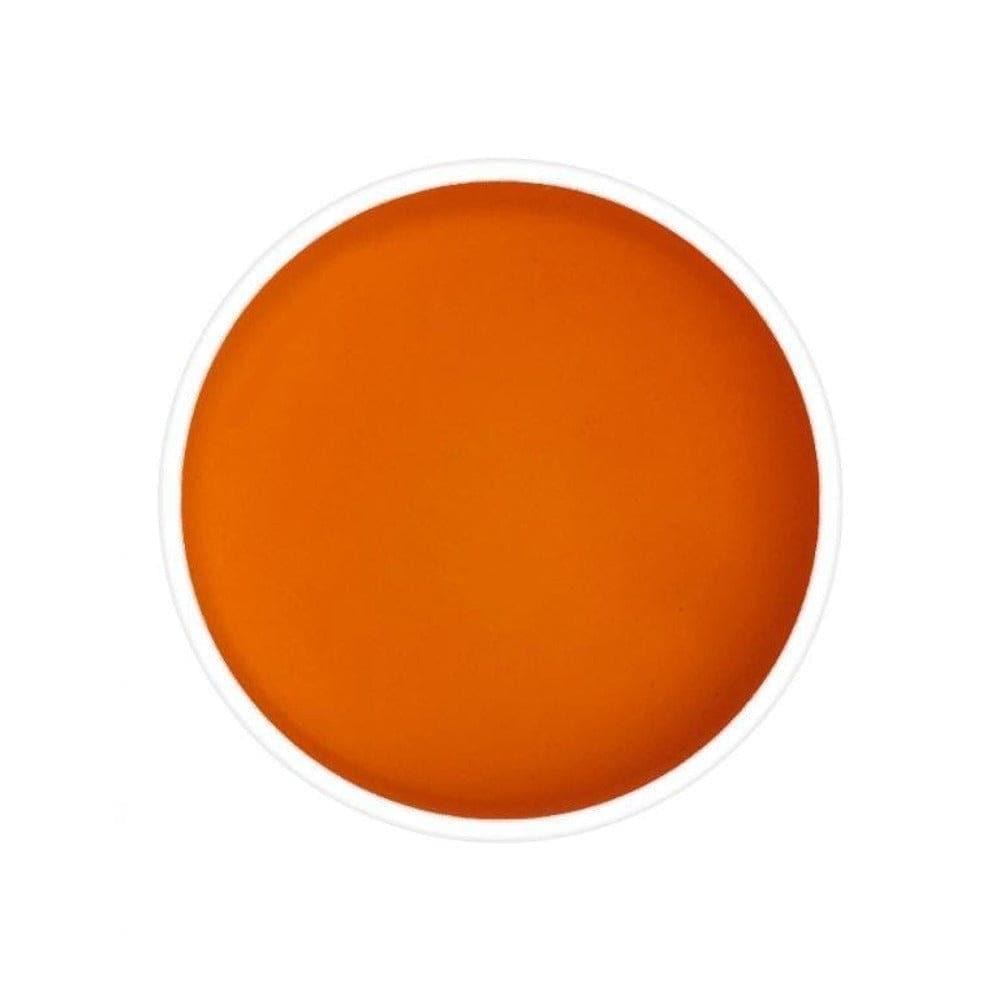 Great to reduce PCOS issues. I started having this tea every morning for a month without any exercises or medicines and I saw the results.
clearly seen ingredients
Cinnamon, Lemon Peels and Mary Gold Petals smells so good in the tea.
My daughter of age 16 started using this tea to avoid period cramps and she likes this a lot. This is not like regular tea.
The Basket Leaf Experience
Basket Leaf is a premier online tea brand focused on finding and delivering the best of exotic teas filled with health benefits and nature's care.

Exotic Healthy Teas

Enjoy a wide range of healthy tea which doesn't just taste exotic and good but also can help you with wide range if modern day health issues.

Freshly Sourced Teas

Our directly contact with some of the renowed tea gardens in India, Nepal, China help us deliver us fresh teas at competive price & quality.

10+ Years of Experience

We are a team of passionate tea people on a mission on finding and delivering the best of healthy exotic teas globally.