Regular price
₹549.99INR
Sale price
₹449.99INR
Unit price
per
Sale
Sold out
Introducing our Ayurvedic Symphony Samples - a harmonious collection of Ayurvedic teas that will nourish your mind, body, and soul with their holistic benefits! This set includes a carefully curated selection of 5 Ayurvedic tea samples, each formulated to promote wellness and balance.
Ayurvedic teas are crafted based on the principles of Ayurveda, a traditional system of medicine from India that focuses on achieving holistic health through a balance of mind, body, and spirit. Our Ayurvedic Symphony Sampler features teas that are thoughtfully blended with herbs, spices, and botanicals to create a symphony of flavors and aromas that are not only delicious but also beneficial for your well-being.
Packaged in individual airtight packaging, our Ayurvedic Symphony Sampler ensures maximum freshness and flavor retention. The sampler also makes a thoughtful gift for those who seek balance and well-being in their tea-drinking experience.
Elevate your tea ritual with our Ayurvedic Symphony Sampler, and embark on a journey of wellness and harmony with each sip. Order now and experience the holistic benefits of Ayurvedic teas for a truly rejuvenating tea-drinking experience!

This tea sample contains Five of the best following teas (10 Grams X 5 Samples):
Share
View full details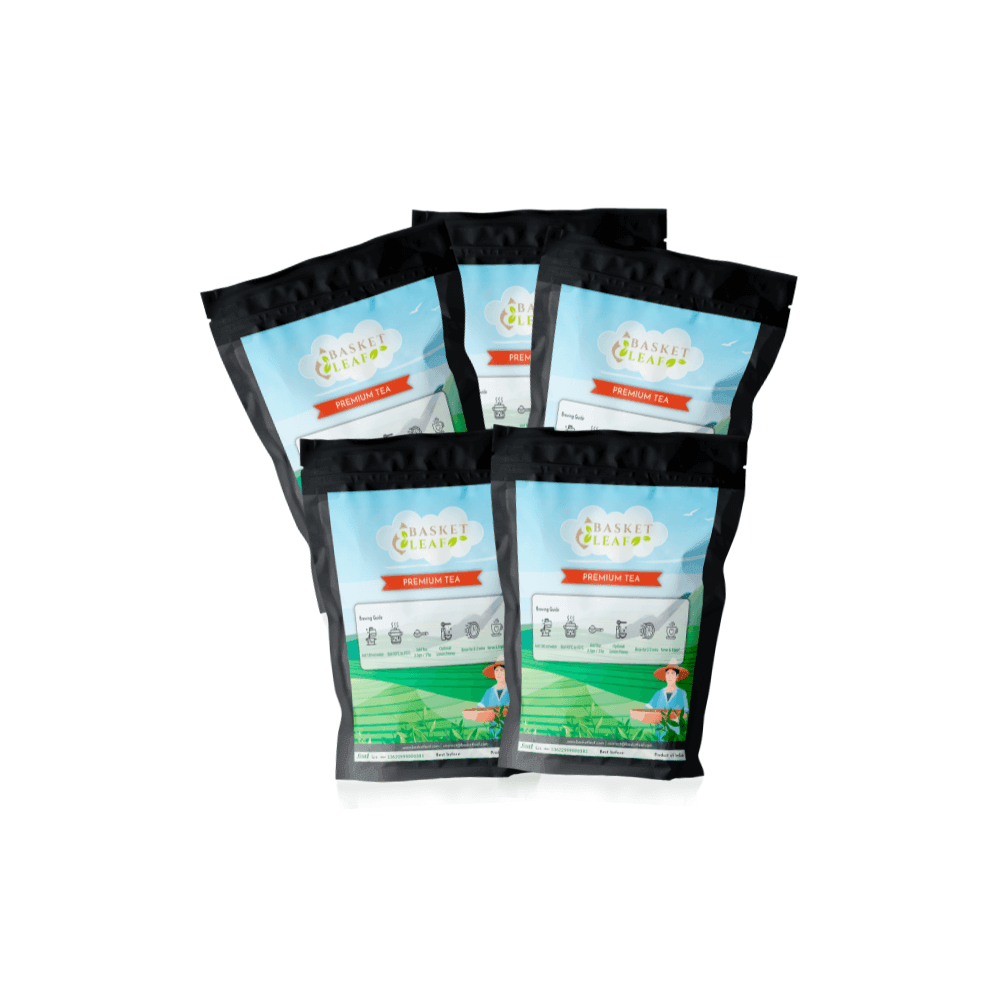 Wellness for the Soul
The Ayurvedic Symphony Samples provide wellness for the soul. Each tea offers a moment of tranquility and nourishment, allowing you to embrace a holistic approach to self-care.
Harmonious Collection
The Ayurvedic Symphony Samples are a harmonious collection of teas. Each sample blends herbs, spices, and botanicals in perfect balance, creating a symphony of flavors and well-being.
Rejuvenate Your Senses
Rejuvenate your senses with the Ayurvedic Symphony Samples. The collection of teas offers a sensory experience that uplifts the spirit and promotes a sense of harmony and wellness.
A Gift of Wellness
The Ayurvedic Symphony Sampler makes a perfect gift for those seeking balance and well-being. It's a thoughtful gesture that allows others to discover the benefits of Ayurvedic teas.
Freshness in Every Cup
The individual airtight packaging of the Ayurvedic Symphony Samples ensures freshness in every cup. Each tea is a delightful surprise, packed with flavors and wellness benefits.