Regular price
₹499.99INR
Sale price
₹399.99INR
Unit price
per
Sale
Sold out
Introducing Ayurvedic Revive Tea for Men, a specially formulated herbal blend designed to support men's health and well-being. Drawing inspiration from Ayurvedic teachings, this blend combines traditional wisdom with modern needs.
Experience the intriguing spicy and tangy herbal taste that instantly rejuvenates men and alleviates weariness. Peppermint, a key ingredient, offers multiple benefits such as treating insomnia, anxiety, and discomfort in young ones. Its astringent properties aid in relieving nausea, flatulence, and strengthening the stomach.
Ingredients

Black Tea Leaves, Cinnamon, Fennel, Mint, Black Cardamom, Liquorice Root, Cardamom Grains, Black Pepper, Cloves, Cumin, Apple, Coconut, Nutmeg, Red Rose Petals, Mary Gold Petals
Benefits

• Treats Insomnia & Anxiety
• Rich in Antioxidants
• Helps in Weight Loss
• Improves Digestion

Brewing Guide

• Prepare 180ml Water
• Boil: 90 °C to 95 °C
• Add Tea: 2.5gm / 1Tsp
• Condiments: Lemon/Honey
• Brew for 3 - 4 Min Serve: Hot

Additional Info

• Recommended: With Water
• Aroma: Fruit, Sweet & Warm
• Caffeine: Low
• Tasting Notes: Pungent and warm with undertones of Fennel, Mint and coconut.
• Region: Darjeeling

Share
View full details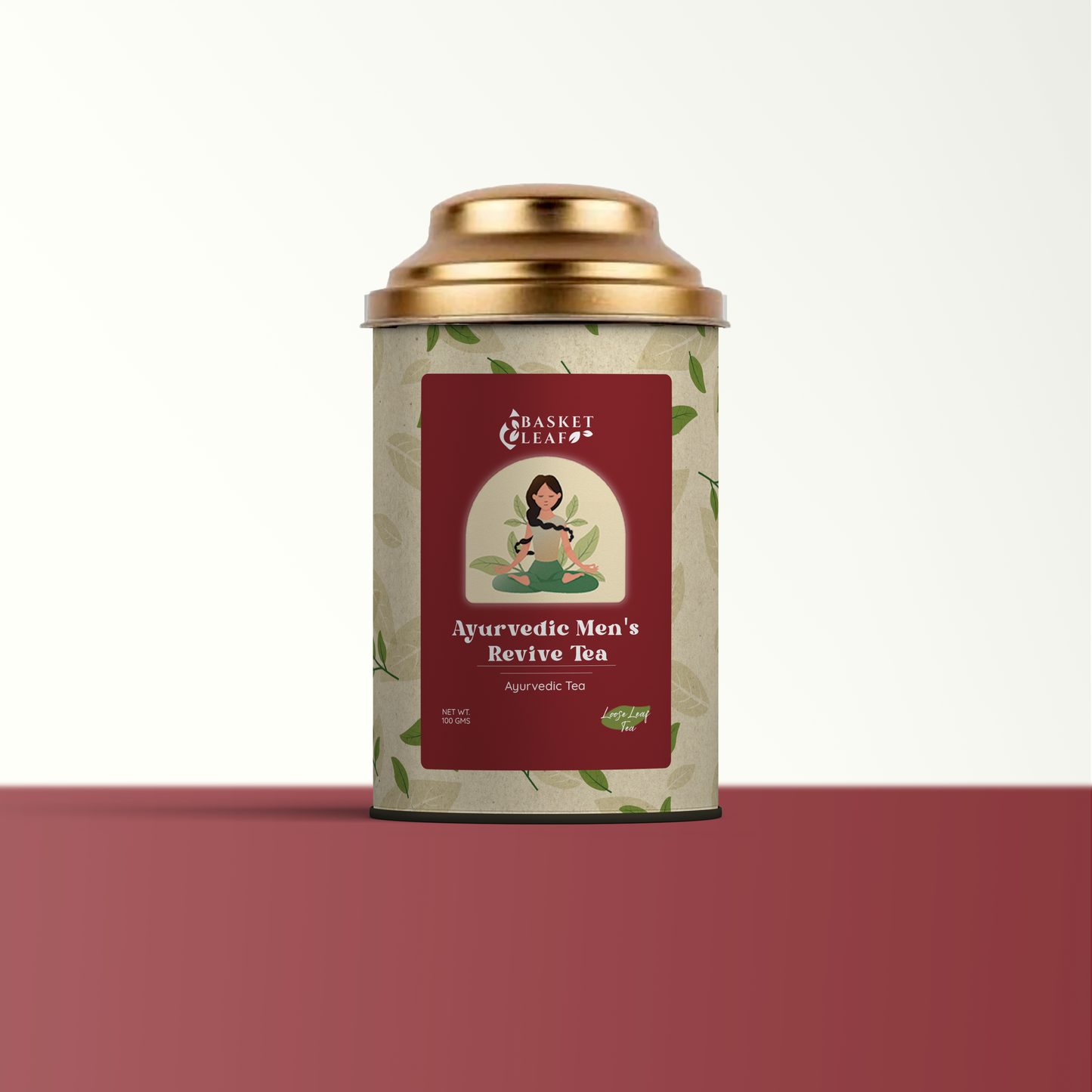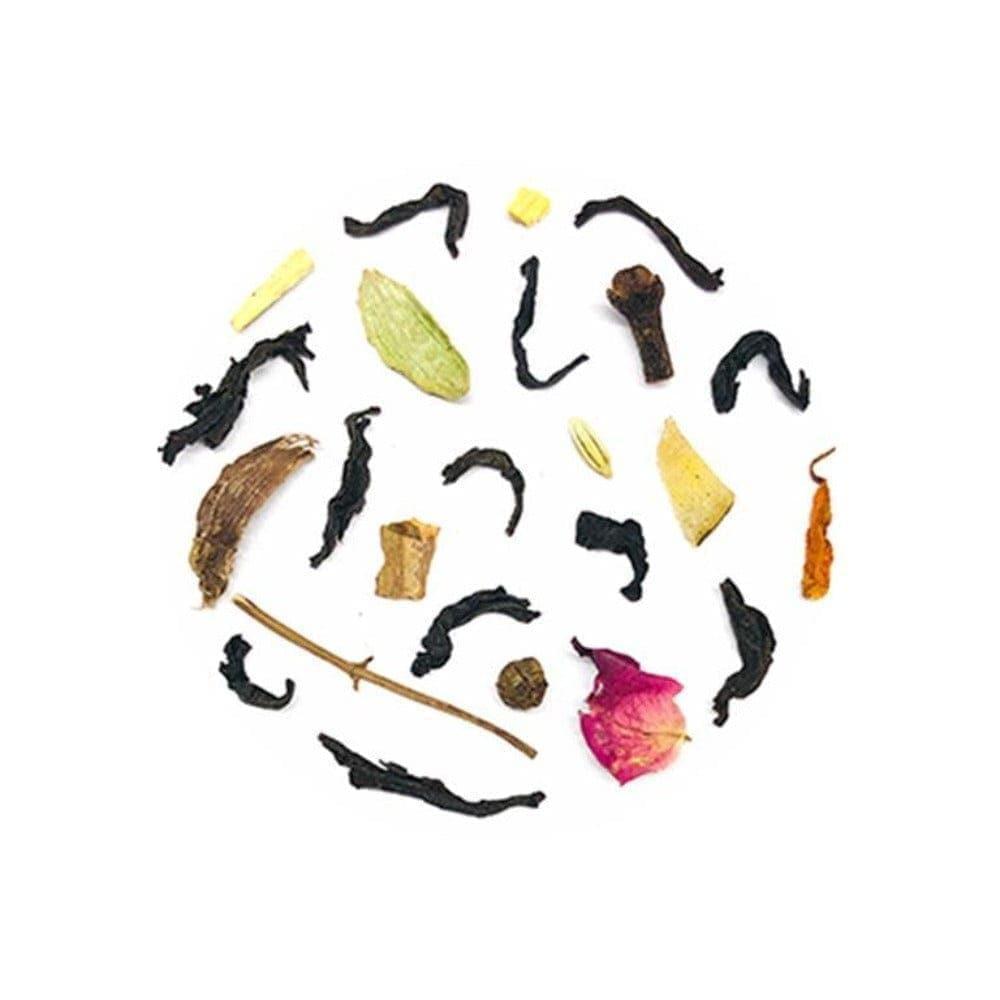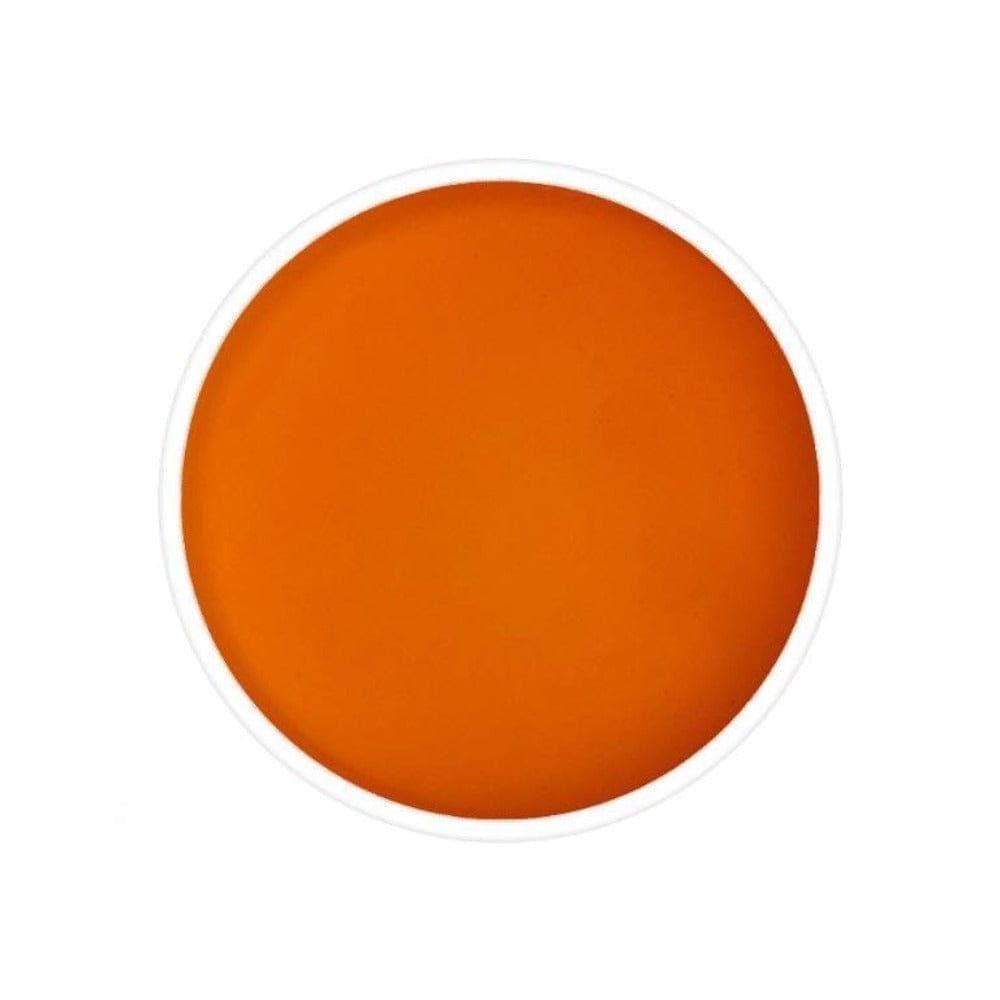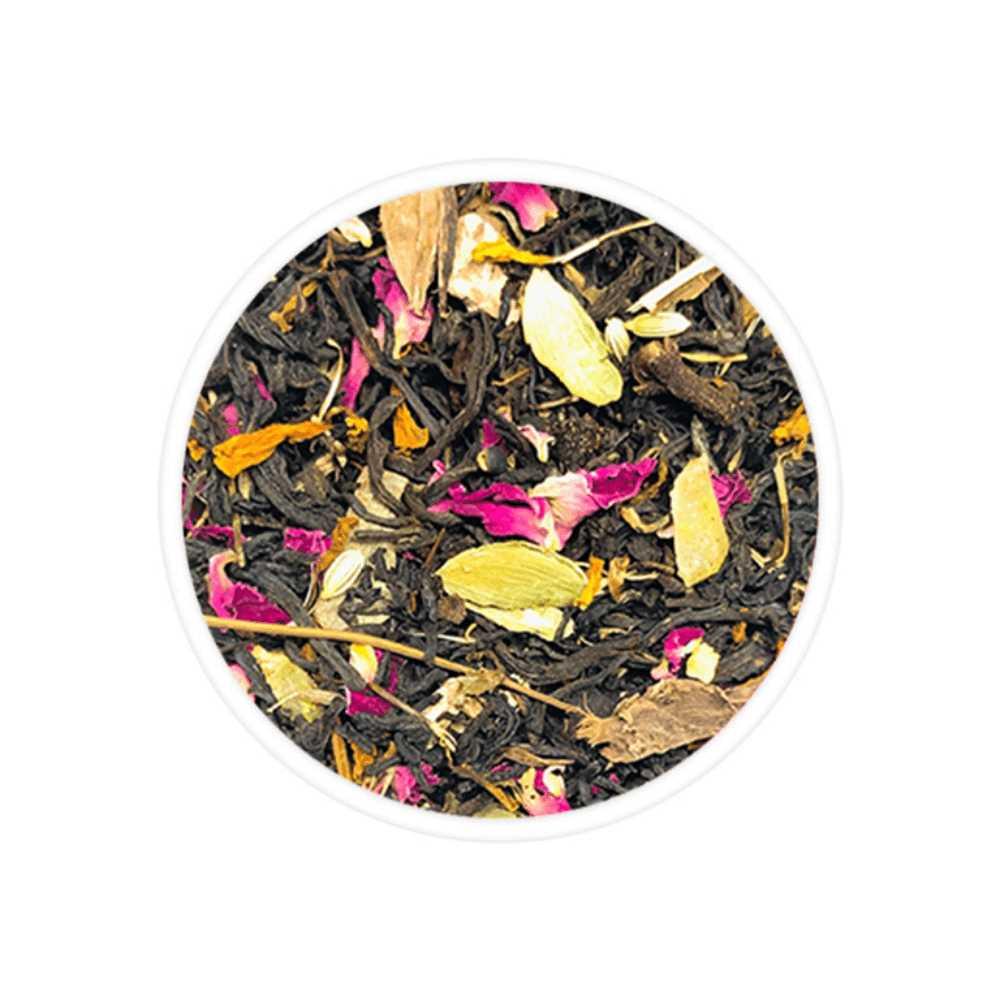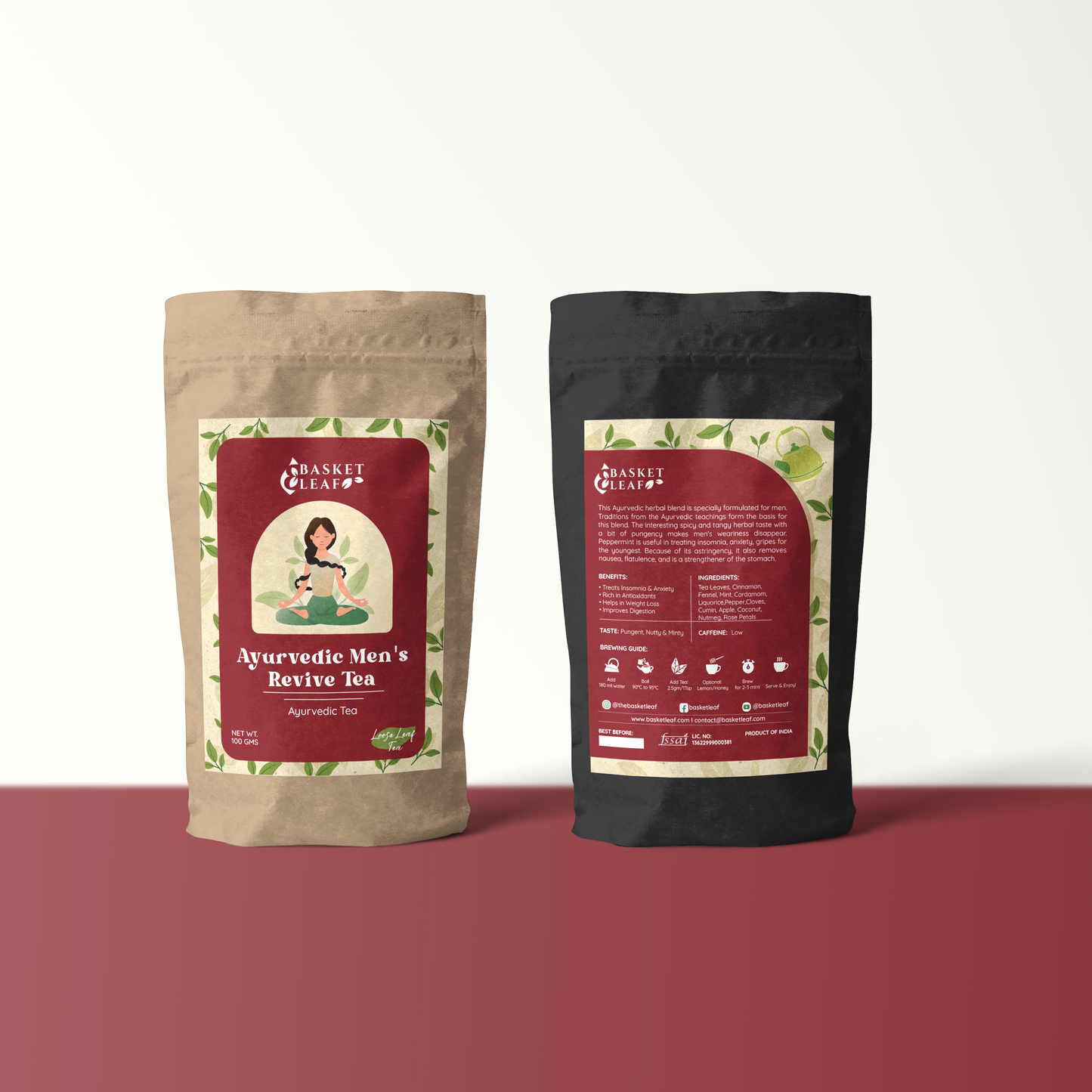 Tailored for Men
This tea is specifically formulated for men's health needs. Drawing from Ayurvedic teachings, it offers a holistic approach to support men's well-being and vitality.
Energizing Blend
Ayurvedic Revive Tea for Men is an energizing blend that helps combat weariness and promotes overall vitality. The interesting spicy and tangy taste invigorates the senses.
Stomach Strengthening
The stomach-strengthening properties of peppermint in this tea are beneficial for men's digestive health. It aids in relieving discomfort and promoting a healthy gut.
Vitality Booster
Ayurvedic Revive Tea for Men is a powerful vitality booster. It helps combat weariness and fatigue, allowing men to maintain an active and healthy lifestyle.
Aromatic Delight
The interesting spicy and tangy herbal taste of this tea is an aromatic delight. It adds a unique flavor profile that awakens the senses and revitalizes the body.
The Basket Leaf Experience
Basket Leaf is a premier online tea brand focused on finding and delivering the best of exotic teas filled with health benefits and nature's care.

Exotic Healthy Teas

Enjoy a wide range of healthy tea which doesn't just taste exotic and good but also can help you with wide range if modern day health issues.

Freshly Sourced Teas

Our directly contact with some of the renowed tea gardens in India, Nepal, China help us deliver us fresh teas at competive price & quality.

10+ Years of Experience

We are a team of passionate tea people on a mission on finding and delivering the best of healthy exotic teas globally.