Regular price
₹599.99INR
Sale price
₹499.99INR
Unit price
per
Sale
Sold out
Indulge in the essence of a sun-soaked day with Jasmine Green Bliss tea. This delightful blend combines whole leaf green tea from China's Guanxi region with the captivating aroma of jasmine flowers. Sip and savor the refreshing taste that is naturally sweet and spicy, offering a perfect way to unwind after a long day.
Discover the potential benefits of jasmine flower extracts, known for their possible role in treating Alzheimer's and type 2 diabetes. Whether you're a tea novice or a seasoned connoisseur, this tea is a must-try for its invigorating flavors and soothing qualities.
How to Brew Perfect Green Tea: A Step-by-Step Guide
Ingredients:
240 ml water
2 tbsp or 10 grams of green tea leaves
2 tbsp lemon / honey(adjust as per sweetness preference)
Instructions (2 cups):
Boil fresh water to 80°C to 85°C (176°F to 185°F).
Place a disposable tea bag or infuser with 1 teaspoon (5 grams) of loose green tea leaves per 240ml cup in your teapot or teacup.
Pour hot water over the tea bag or infuser.
Steep for 2 to 3 minutes.
Remove the tea bag or infuser and enjoy your perfectly brewed green tea!
Pack used in the video is a sample pack of size 10 grams.
Ingredients

- Green Tea Leaves
- Jasmine
- Natural Oil
Benefits

- Promotes Good Oral Health
- Relieves Stress & Improves the Immune System
- Helps in Weight Loss
Additional Info

- RECOMMENDED: With Water
- AROMA : Floral, Sweet
- CAFFEINE : Medium
- SERVING : Hot
- TASTING NOTES : Delicate and Subtle Flavor With Hints of Sweetness and Floral Notes
- REGION : Darjeeling
Share
View full details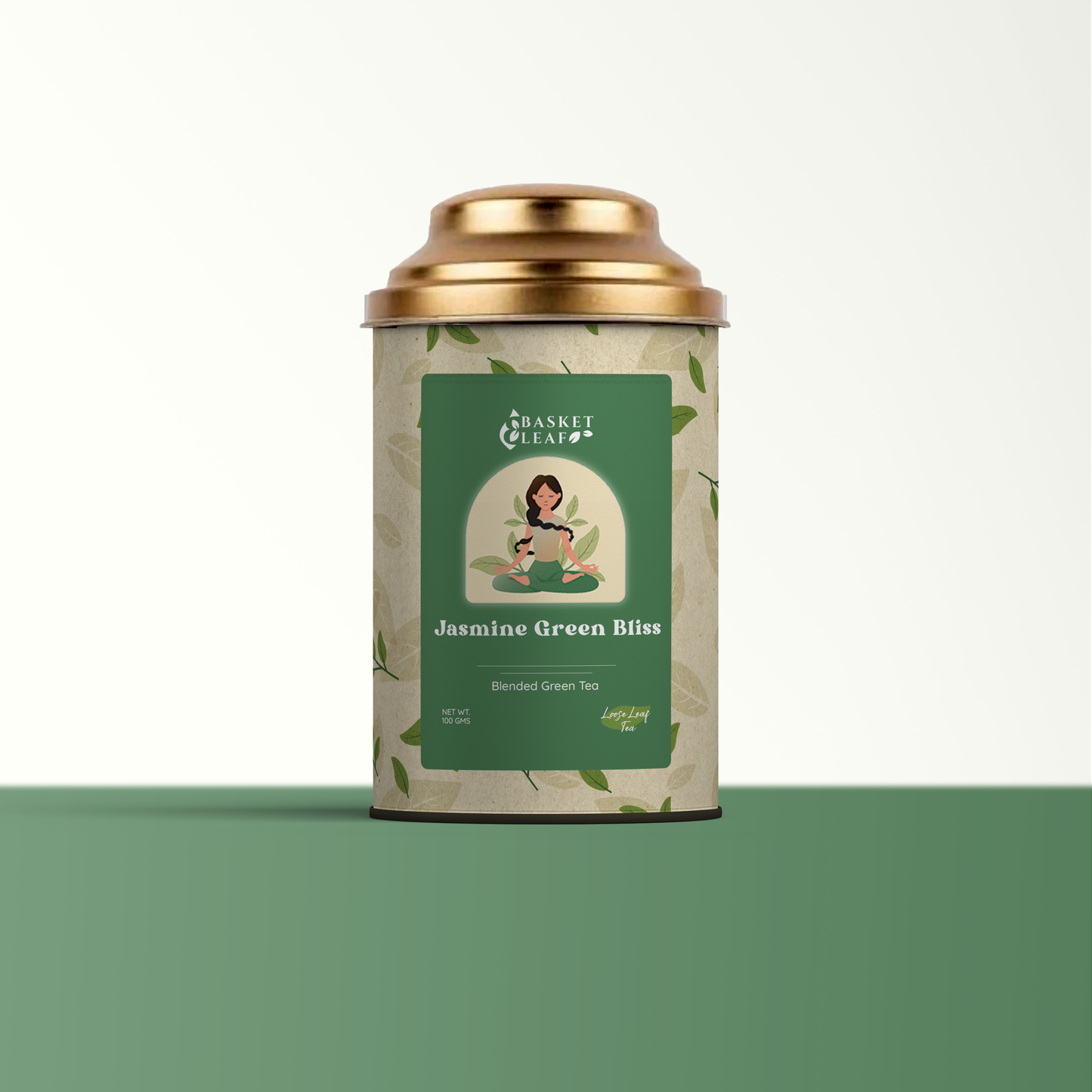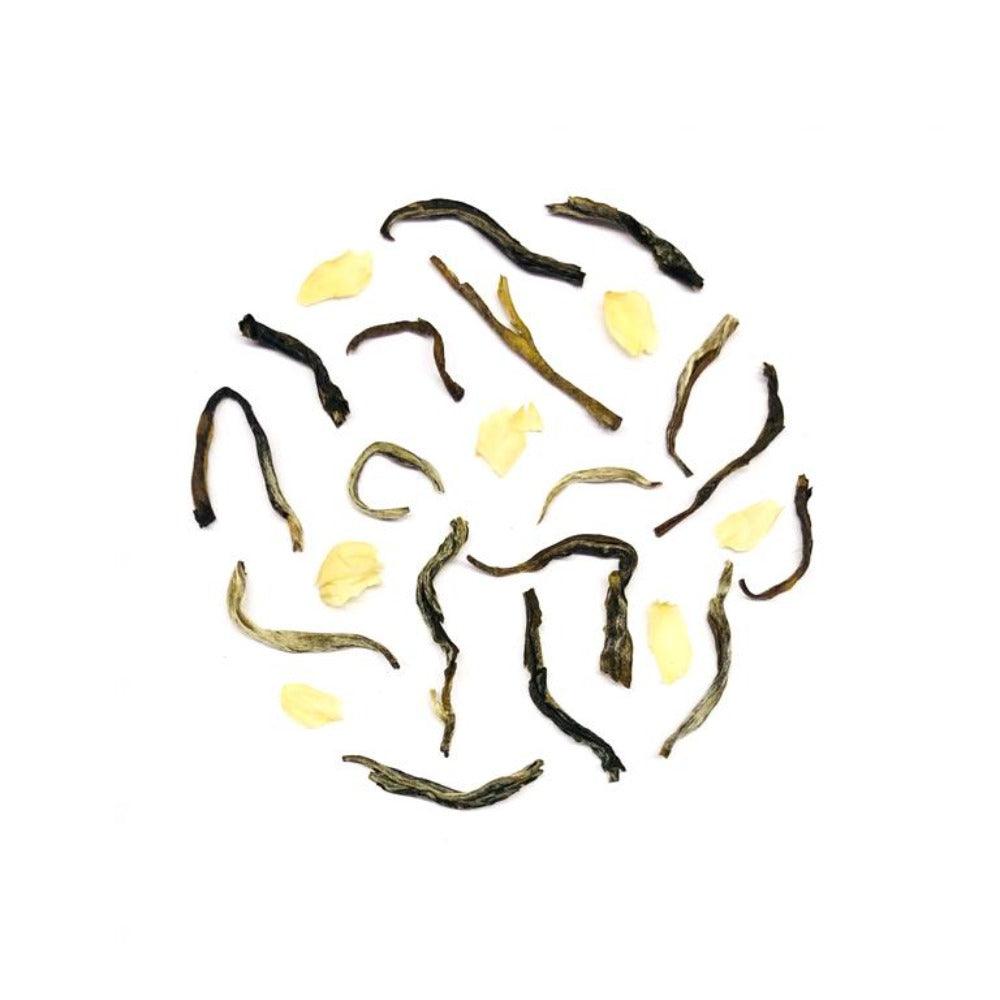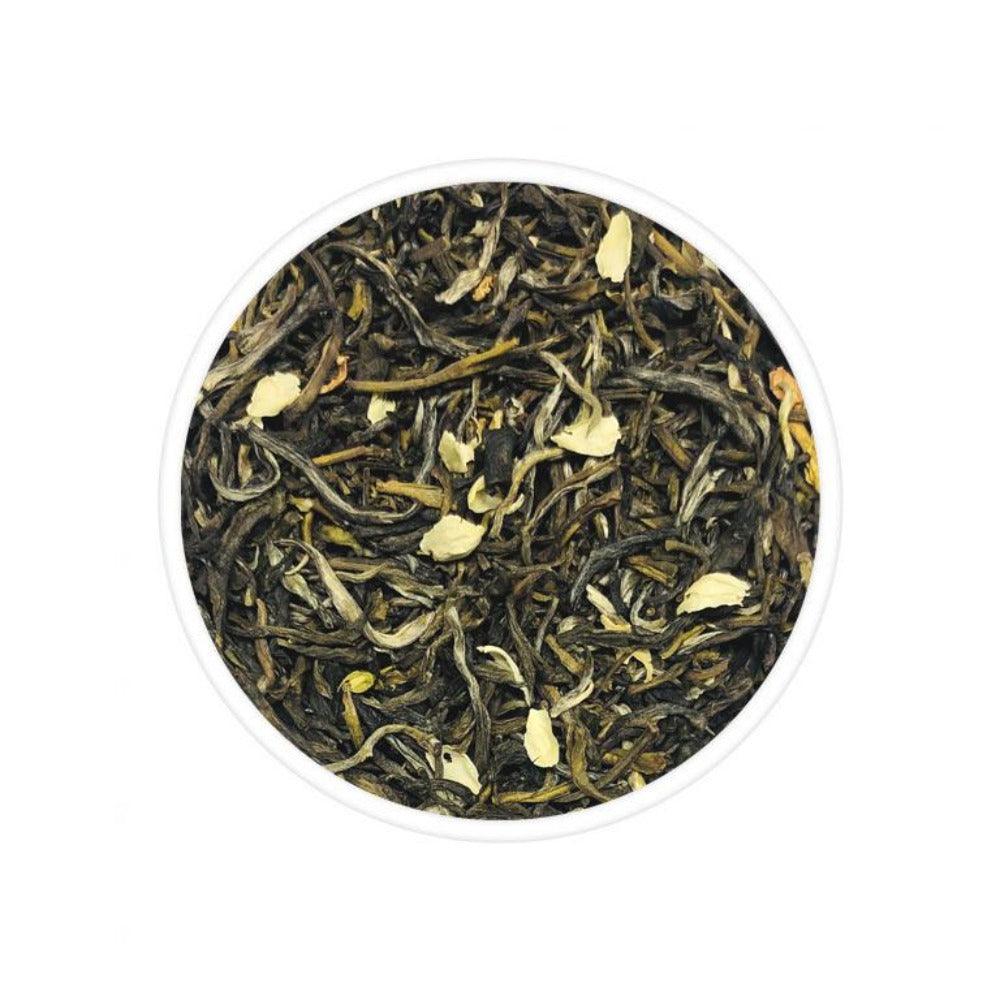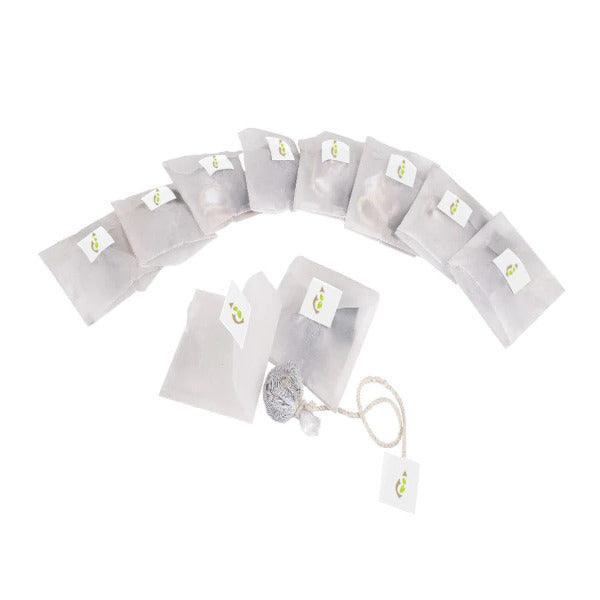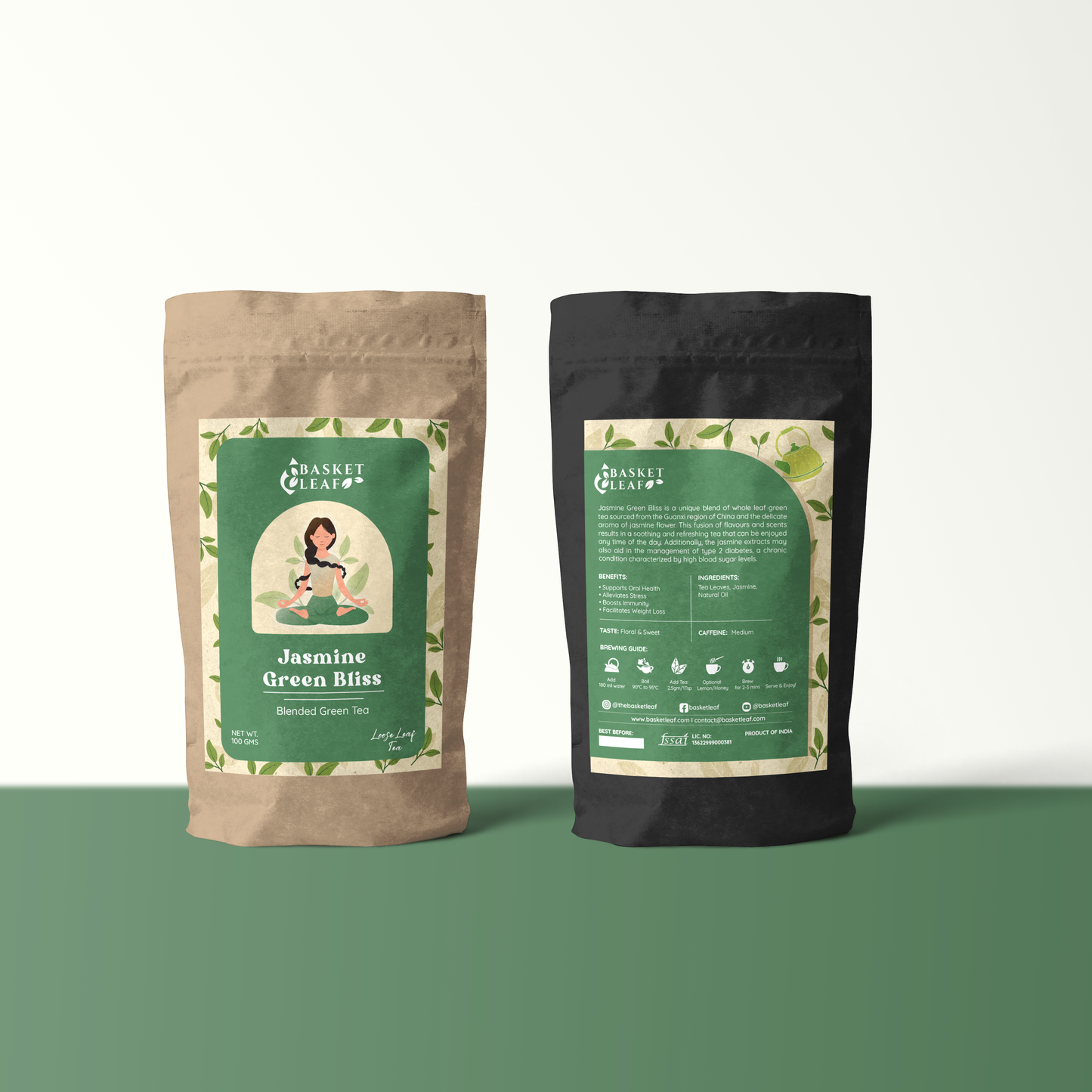 The Basket Leaf Experience
Basket Leaf is a premier online tea brand focused on finding and delivering the best of exotic teas filled with health benefits and nature's care.

Exotic Healthy Teas

Enjoy a wide range of healthy tea which doesn't just taste exotic and good but also can help you with wide range if modern day health issues.

Freshly Sourced Teas

Our directly contact with some of the renowed tea gardens in India, Nepal, China help us deliver us fresh teas at competive price & quality.

10+ Years of Experience

We are a team of passionate tea people on a mission on finding and delivering the best of healthy exotic teas globally.